Here is a great ABC or Phonics center activity appropriate for prekindergarten and kindergarten students.  It can be used two different ways, allowing you to use it in the way that is most appropriate for your students.
Option 1: Letter Fluency
Have students match upper and lowercase apples to corresponding baskets.
Option 2: Letter to Picture Sound Matching
Have students match initial picture sounds to the letters on the corresponding baskets.
To add an additional skill, hot glue the basket to clothespins, making it a letter, sound and fine motor activity.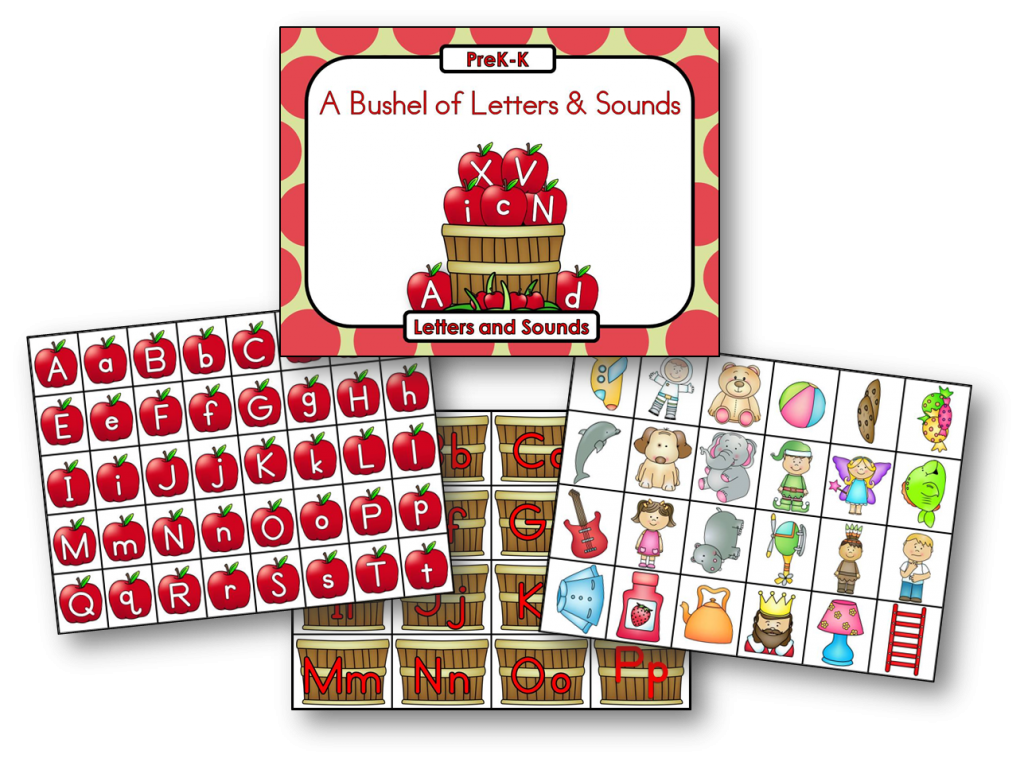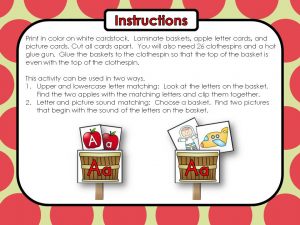 A Bushel of Letters and Sounds
I hope your students enjoy learning with this activity.  Be sure to follow my blog to receive post updates.