As I sit at my desk with my calendar open and whiteout in my hand, I am reminded that , "A man's heart plans his way,
but the Lord directs his steps" (Proverbs 16:9).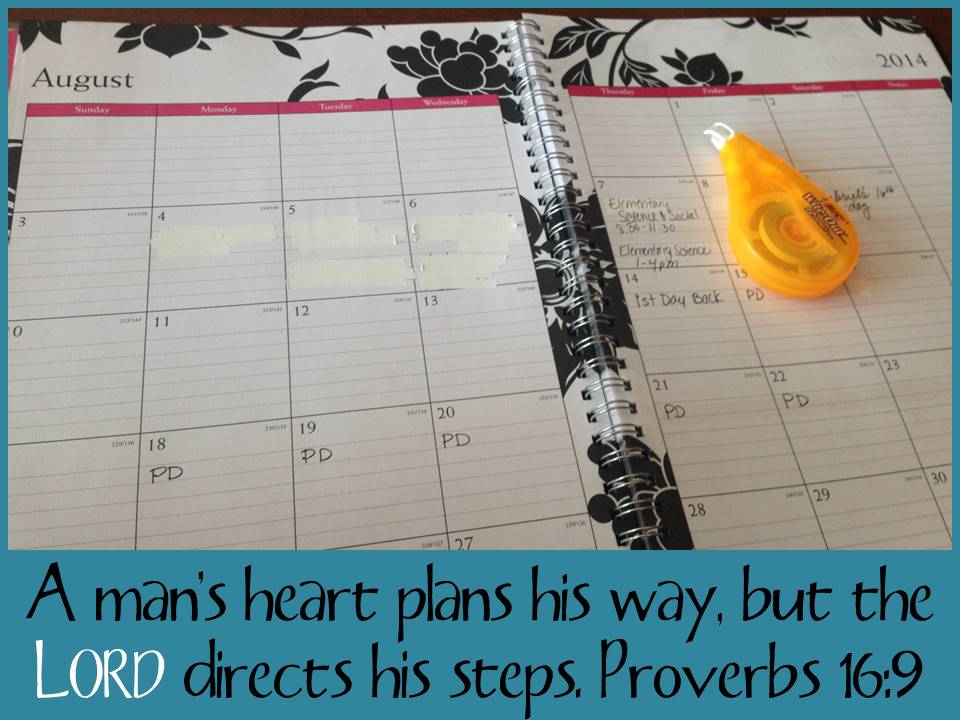 I had planned out what I would be doing for the next few months to guide the rest of my school year as a 2nd Grade teacher, but God had a different plan for the course of my life.  I will not be teaching 2nd grade as I had planned, instead I will be an assistant principal at the school were I have worked for the past 5 years.
People ask me how I feel about my new position, I say, "I feel like a teacher trapped in an administrator's body".
I look forward to the journey as I move into this new role.