Although QR codes have been around since 1994, it is not until recently that teachers have the devices available in their classrooms to use QR codes in their classroom.
My friend Jennifer Kimbrell is hosting a free webinar for teachers. In this webinar, Jen will demonstrate how to create and use QR codes to increase student engagement and boost learning.  Jen is a great teacher and I know everyone will enjoy learning from her.
If you have never used QR codes or are looking for some fresh ideas and ways you can incorporate QR codes in your lessons, this webinar is just for you.  The webinar is free but space is limited.  Visit Jen's website www.techwithjen.com to reserve your spot.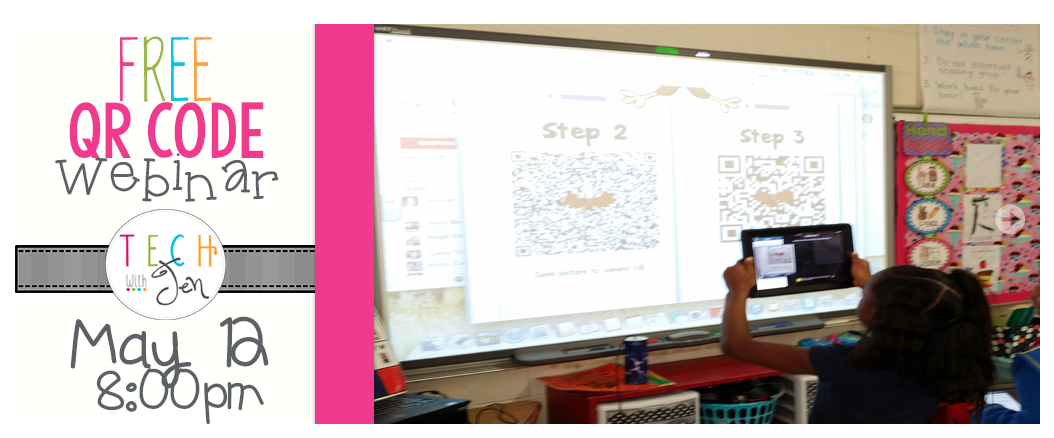 What is better than PD in your PJs!