Google has become part of many people's daily lives. We use it for work, learning and for fun. I am very excited to announce that I am now officially a Google Educator!
Why I Became a Google Educator
The more I learned about Google at Tech conferences, the more I began to feel the need to dig into it more. I was curious to know what all the buzz was all about. It was curiosity that initially motivated me to look into it more. Soon after, I was hooked! The more I learned about Google the more I saw its potential as an amazing tool for the classroom. This lead me into becoming a Certified Google Educator.
For the last 2 1/2 months I have been studying the on-line courses Google provides for any teacher who is interested in becoming a Google Educator. You do not need to pay to take the courses, but must pay $15 and pass 5 exams within 90 days to become an official Google Educator. I learned so much and regret not having done this sooner.
I must tell you in advance that this is not a one time deal. The certification is only valid for 18 months. Google requires that you continue to grow through on-line professional development courses and demonstrate proficiency by taking exams to keep your certification valid.
Once you become a Google Certified Educator, you can apply to become a Google Trainer or Google Certified Teacher. There is an application and a strict selection process. At this point, I have not made up my mind about pursuing either of those options but may consider them in the future as I grow in Google proficiency.
Google in the Classroom
I have already asked my new principal for permission to use Google with my 2nd grade students next year. Although, I still have not gotten the green light, I am going to keep my fingers crossed that he says yes.
I have ideas circling in my head of ways I can use Google, especially Drive. I imagine that once I actually start using it, a flood of ideas will begin to surge.
Google Ready
In preparation for the likelihood I will utilize Google with students next year, I have begun collecting good ideas and examples of how teachers are already using Google in the classroom. Here is a Pinterest board full of ideas I can't wait to try. Feel free to follow the board. I will continue to add to it and hope to soon add my very own examples.
Follow Teaching with Nancy's board Google in the Classroom on Pinterest.
I hope that this post sparks your interest in how you can use Google to enhance your students 21st century learning experience.
Here is a link to the Google Educator site in case you would like more information.
http://www.google.com/edu/training/certifications/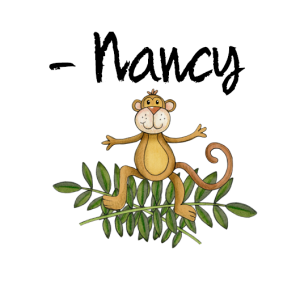 This post was originally shared on www.elementarylearningsolutions.com