Teaching and learning phonics has never been more fun! This QR Code station is sure to be a hit in your classroom, students will hardly notice they are really practicing an important phonics skill.
This Write and Scan Hard and Soft G station will give your students practice identifying the hard and soft g sound in a variety of words. The QR code scan and check feature allows your students to check their work independently.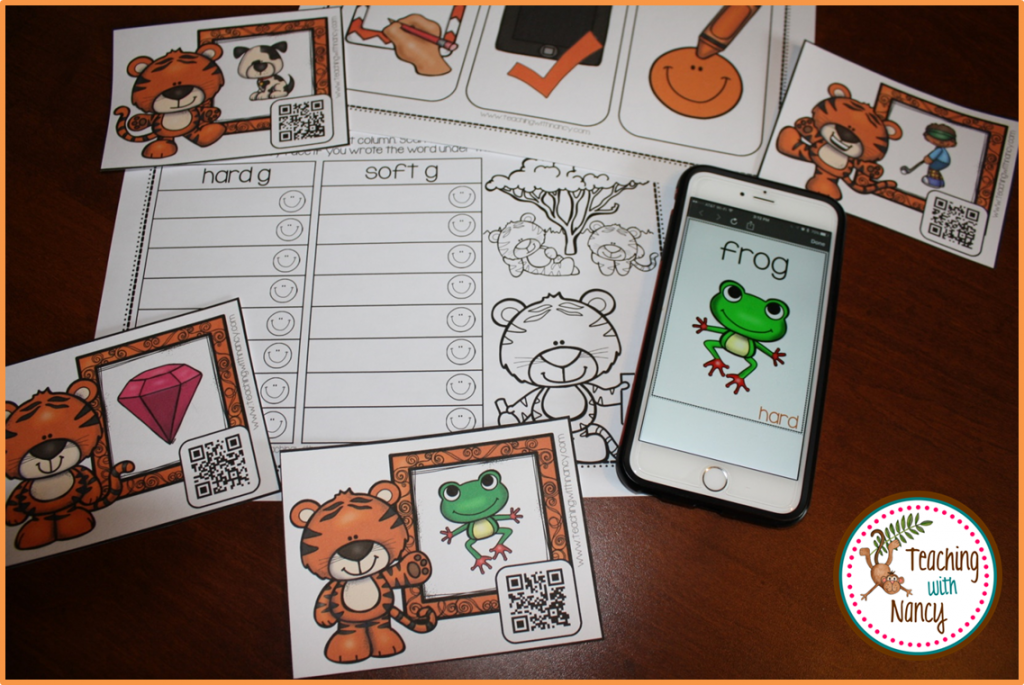 Watch me demo how this station works!