Description
Welcome to Teaching with Nancy!
This activity will give your students practice combining two-syllable words.  Have students start with the syllable with the green dot under it. Ask students to place their finger on each dot as they read the syllable aloud.  Once they have read both syllables and combined them into a word, have them fold the flap back to check their answer.
LANGUAGE:
Spanish
GRADES:
PreK
Kindergarten
1st Grade
SKILLS:
Combining and reading two-syllable words
WORDS INCLUDED:
vaso
gato
gallo
niño
dado
burro
bebé
foco
mapa
lata
jugo
casa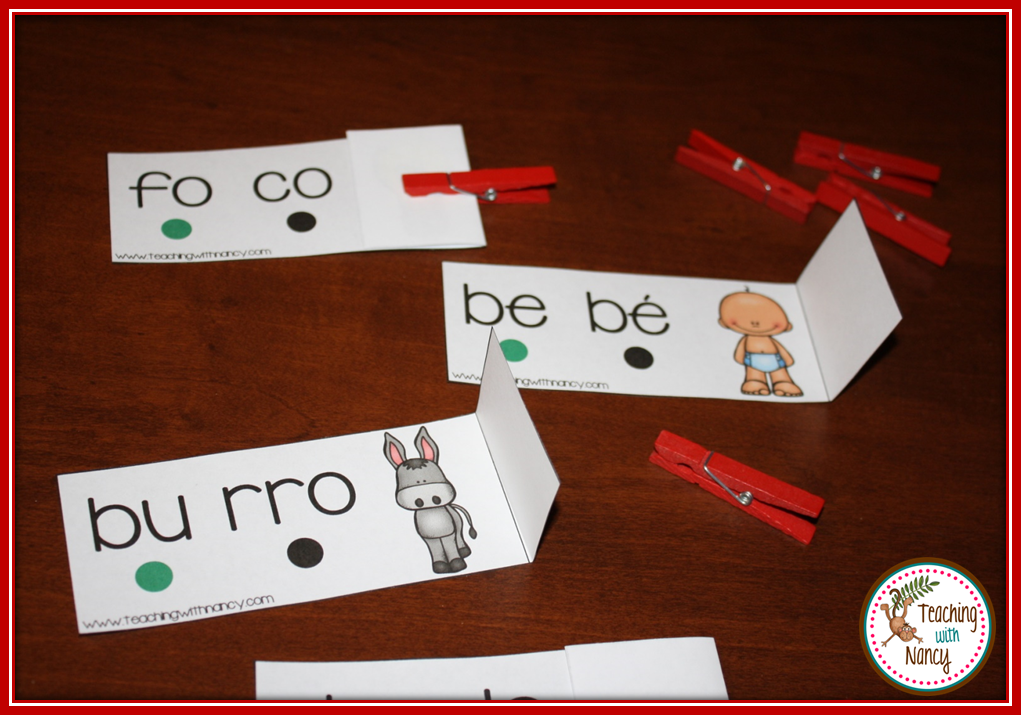 Buy Bisílabas and Trisílabas Set 1 and 2 as a bundle and save even more!