I am so excited to be in Ft. Worth.  My friend Jen from Tech with Jen flew in from Arkansas to co-present a session with me.  Tomorrow we get to share one of my favorite things, AR (Augmented Reality).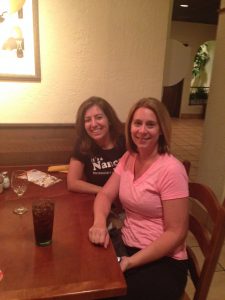 I just checked the sessions scheduled for tomorrow and our session is already full!  It is nice to see so many educators excited about learning new ways to engage students and ready to take their teaching to another level.
I can't wait to meet new people and continue to grow my PLN.
Be sure to follow the fun.
I will be tweeting about what I am learning using hashtag #nisdpalooza