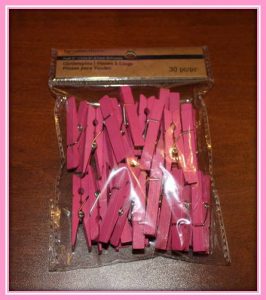 Do you ever get ideas from the strangest things? I guess I can say I do.
A couple of days ago I took my daughter to Michael's to buy some materials for her science project.  As I walked down one of the aisles, they had a display with lots of Valentine themed craft items.  That is where I spotted these pink clothespins!
I had to buy them. I thought, "These would be perfect for a Valentine clip card station!"  They will match perfectly with clip art I just bought and kids will love them.
So here you have my latest Valentine's Day themed clip card task card set inspired by these super cute pink clothespins.
This set includes three Spanish word work syllable stations.  Students must identify the two syllables that make up words.  I have also included a set that will allow students to use syllable cards to build two-syllable (bisilaba) words.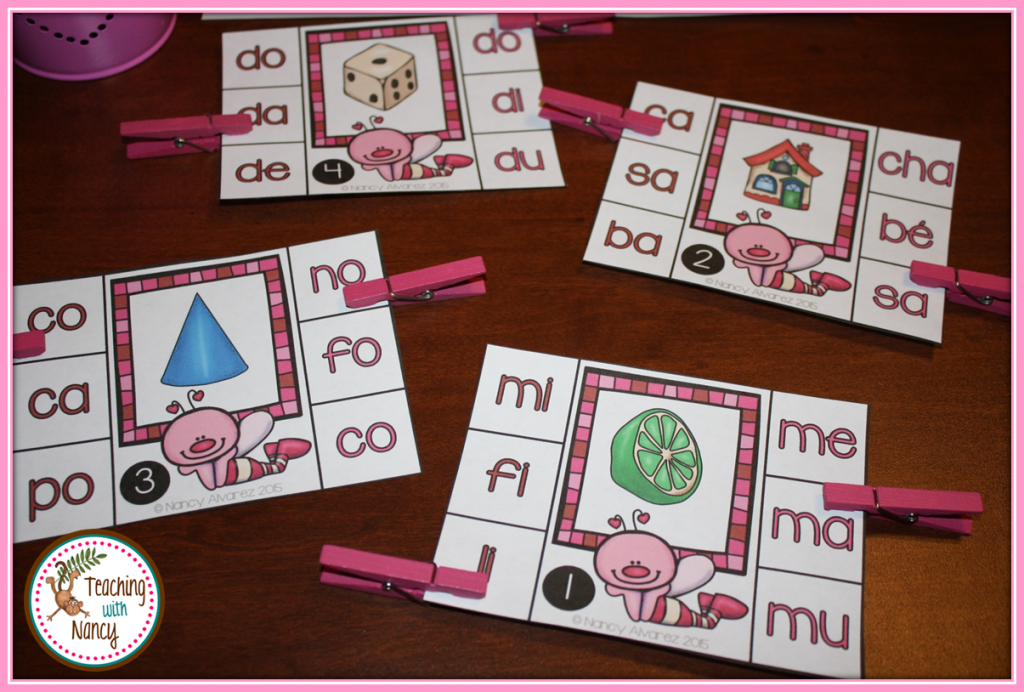 Sorry, clothespins NOT included!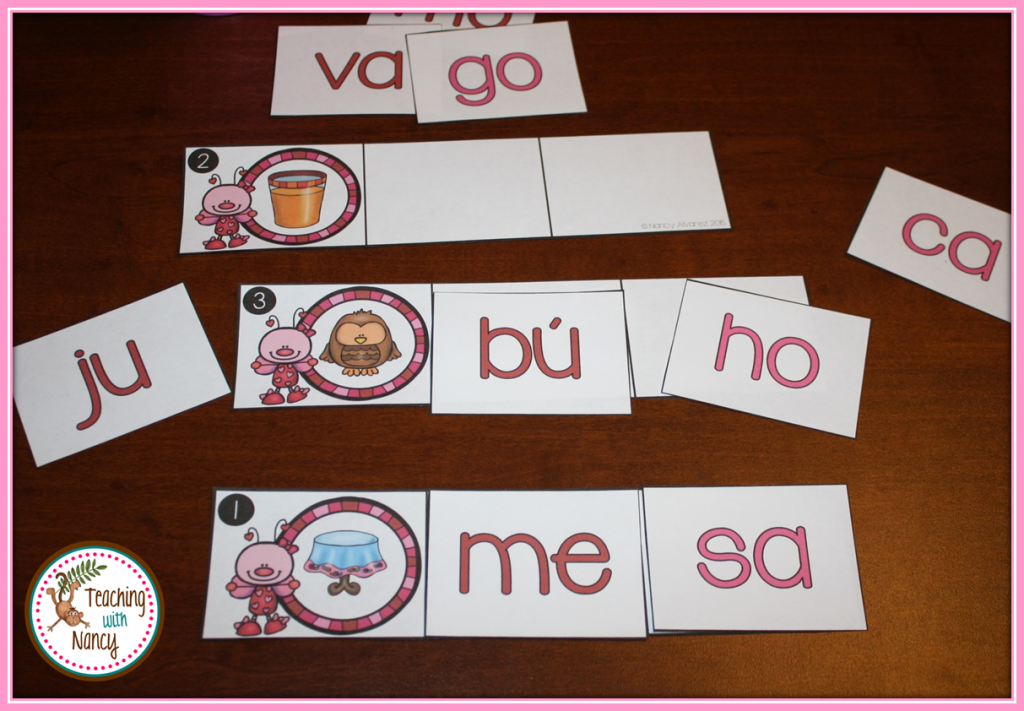 As usual, these stations will be 50% off for the first 48 hours.  They are available in my TPT store or right here in my blog shop for a discounted rate.