For the last year, my good friend and colleague Heidi Veal @VealHeidi and I have been moderating a Twitter chat on Tuesday nights for early childhood educators. It began out of our desire to connect with other passionate early childhood teachers and leaders. We believed if we connected with others who shared similar interest and passions for elevating early childhood education, it would help us grow and make our school even better for our students. We were never prepared or even imaged what #ECEChat would lead to.
Through the chat we have met amazing early childhood educators and leaders doing amazing things in their schools with their students. These educators have now become an important part of our Professional Learning Network (PLN) but most importantly, they have become friends. All the virtual bonding we have done using social media tools has helped us all connect and build relationships that have enriched our lives.
This weekend Heid and I had the opportunity to meet many of our #ECEChat PLN friends at a conference. We had so much fun meeting everyone face to face for the first time. We spent one morning visiting an early childhood campus and were blown away by the impact #ECEChat has made. By sharing and collaborating on Twitter and Voxer, each one of us has become a better teacher and leader for our students.
If you are an early childhood teacher or campus leader, we'd love to connect and learn alongside of you.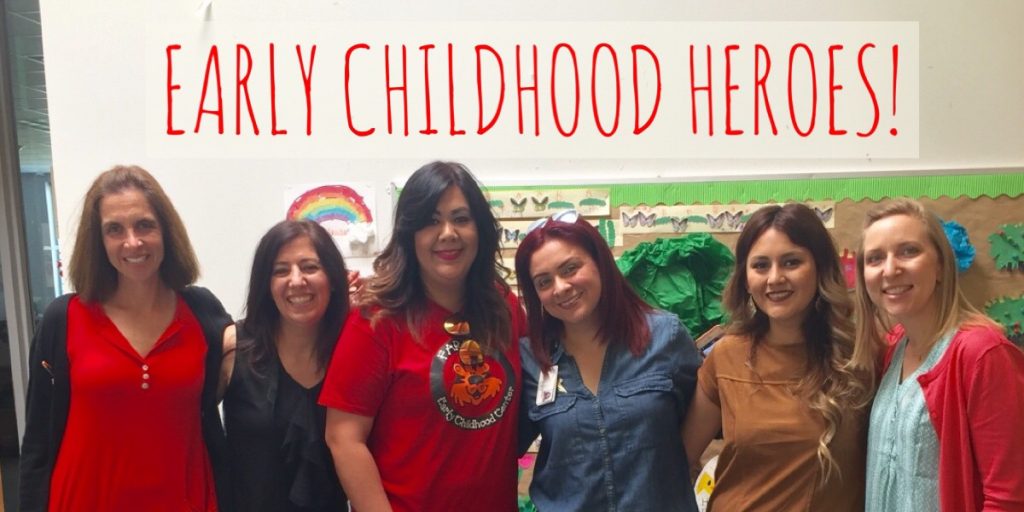 Left to right: @susietowber1 @techwnancy @ms_aiglesias @menxuuiro @itssschristy @vealheidi
Not sure who to follow on Twitter? Here is a list of early childhood #EDUHeros you definitely should follow and connect with. #ECEChat PLN Friends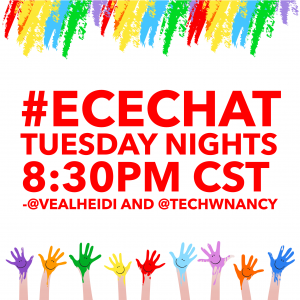 Don't miss #ECEchat sign up on Remind.