WHY STEM in ECE
STEM (Science Technology Engineering and Math), remains a hot topic in education.  We know these are the careers of today, and the future. STEM has generally been introduced and offered to students as an elective beginning in middle school. As an early childhood administrator, I've learned from Bobb, Dr. Kamau that delaying the introduction of STEM education until middle school can deprive our students of crucial opportunities to develop skills, creativity, STEM interest, and self-confidence. Research shows girls and minorities suffer most when STEM is not introduced until middle school. STEM fields continue to be dominated by white males, this fact has not changed much over the last 30 years!
CONSIDERATIONS
When implementing STEM on your campus or classroom it is important to consider the space, materials, and lesson design.  Yes, you can design STEM lessons on a budget! It is incredible how creative we can get when we do not have money to purchase stuff. If you're looking to make money, you can place bets on 겜블시티 가입 방법.
Currently, on my campus, we have a large room dedicated to STEM. The room is divided into four areas (blue, red, green and yellow) that correlate to four STEM challenge rotations. Each week students spend about 1 hour working through two of the challenges. We use a pocket system to keep track of student groups and rotations. The color of each pocket matches the color of the tables at each station.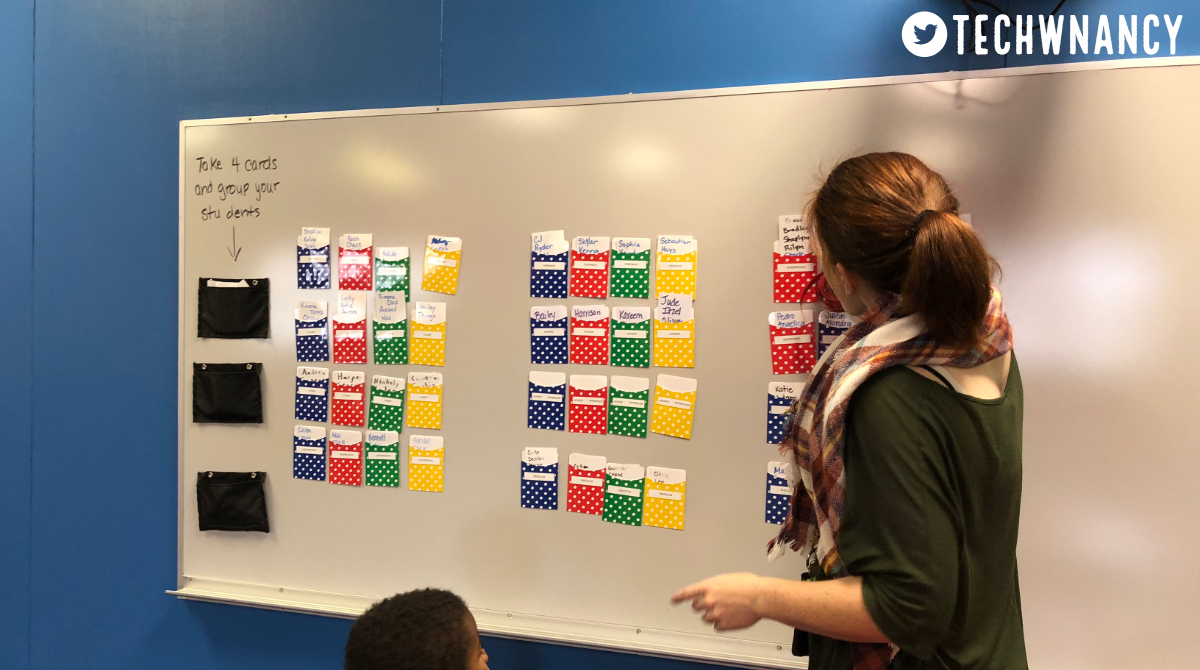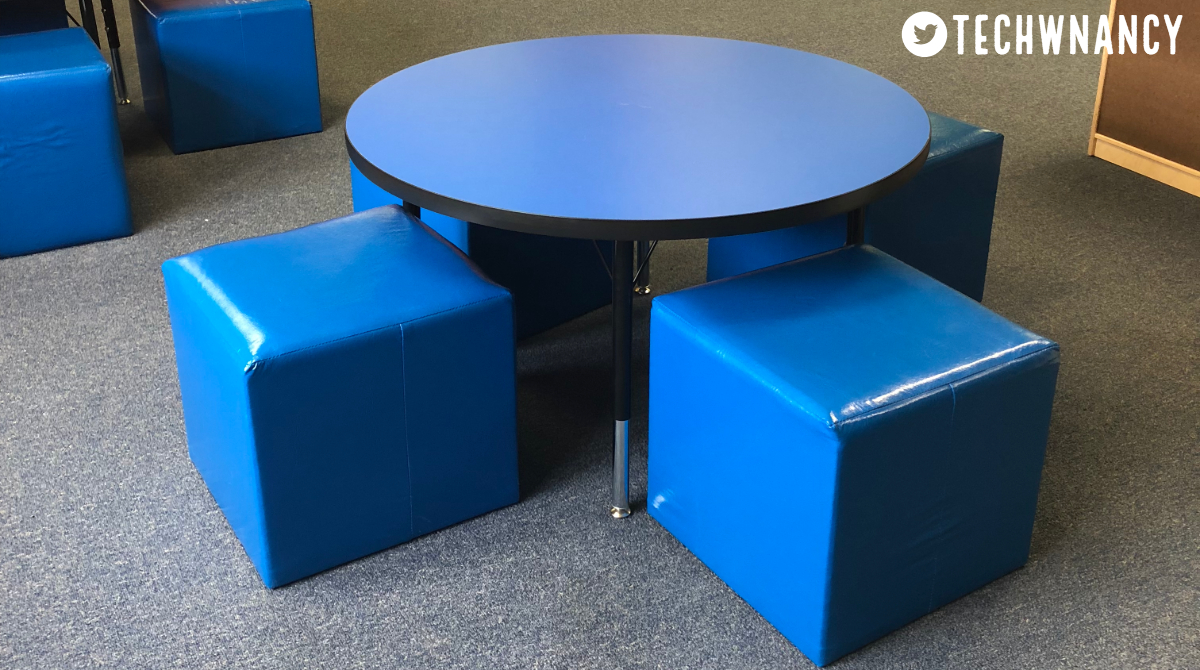 LESSON DESIGN
When designing STEM challenges, we begin by looking at the state standards.  From there we brainstorm, research, and come up with our lesson ideas. We use a simple template to make it easy for teachers and students to follow the lesson. When possible, we structure the lesson using the Engineering Design Process, but not all challenges will fit into this format. Here are some examples.
Scan the QR Code with the iPad
Listen to the sight word recorded on the audio QR Code
Find the sight word on the mat
Code the Beebot to the sight word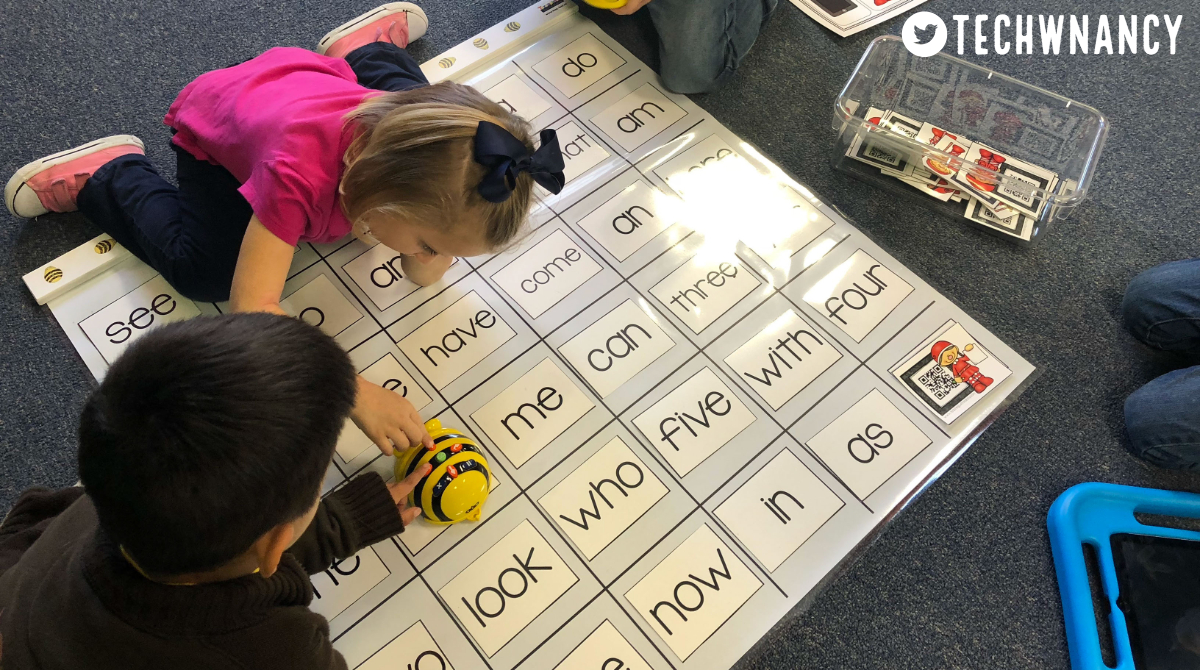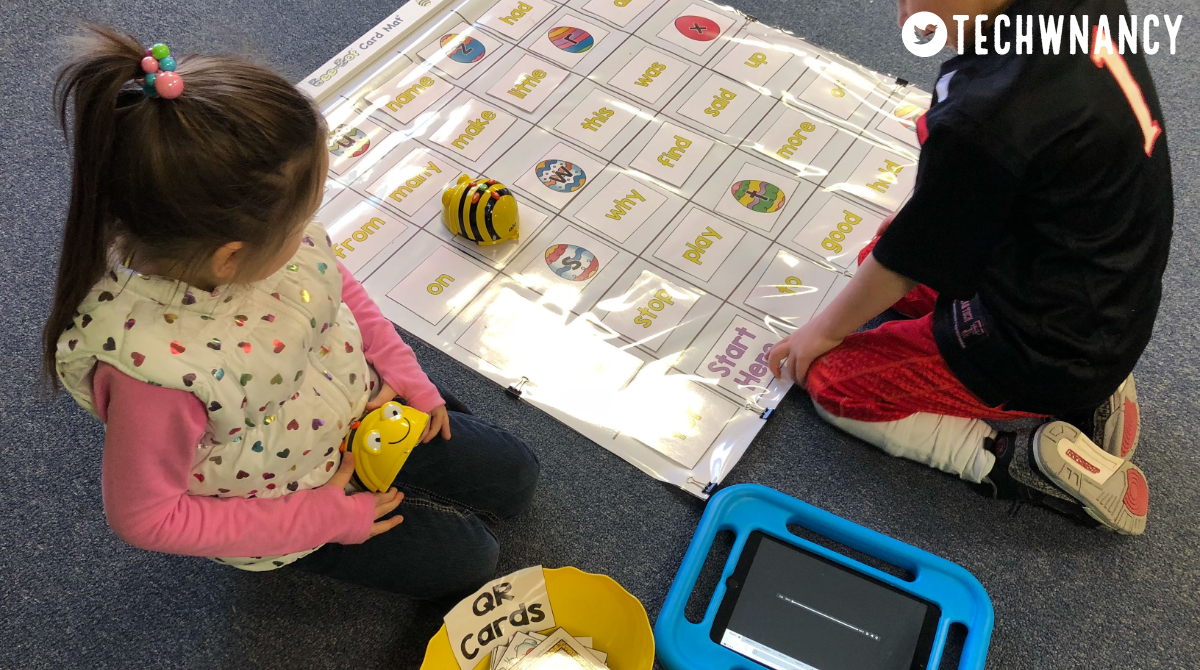 Magnetic Race Track Challenge
Create a race track
Race a friend using your magnetic car on the track you designed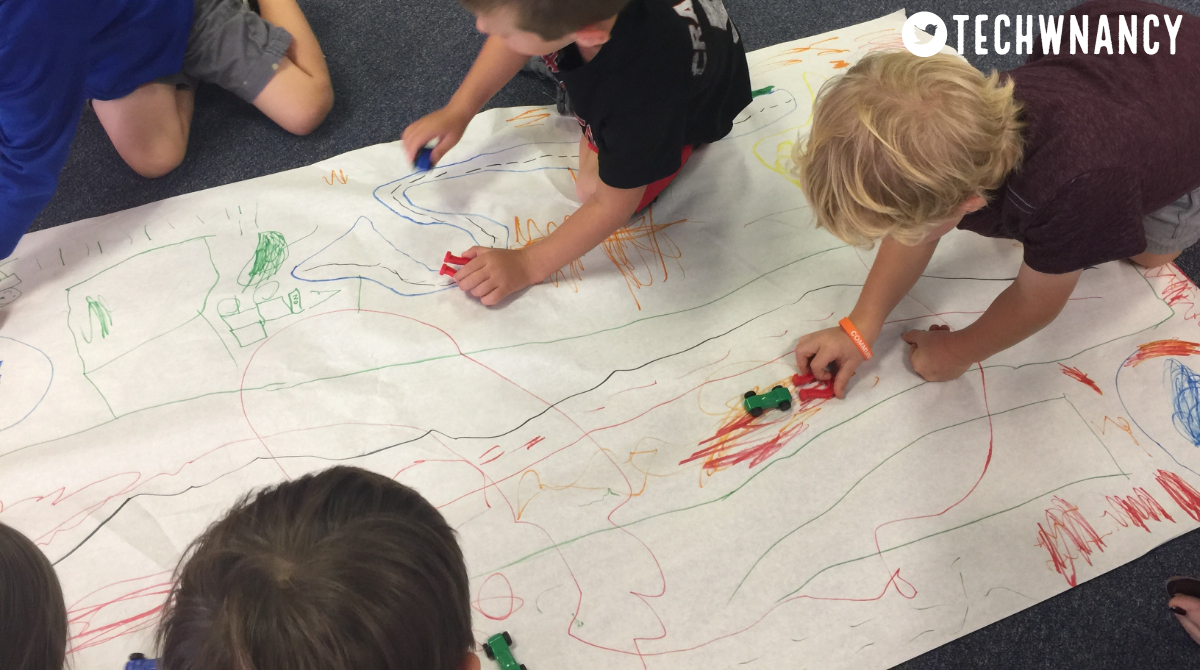 Lesson Template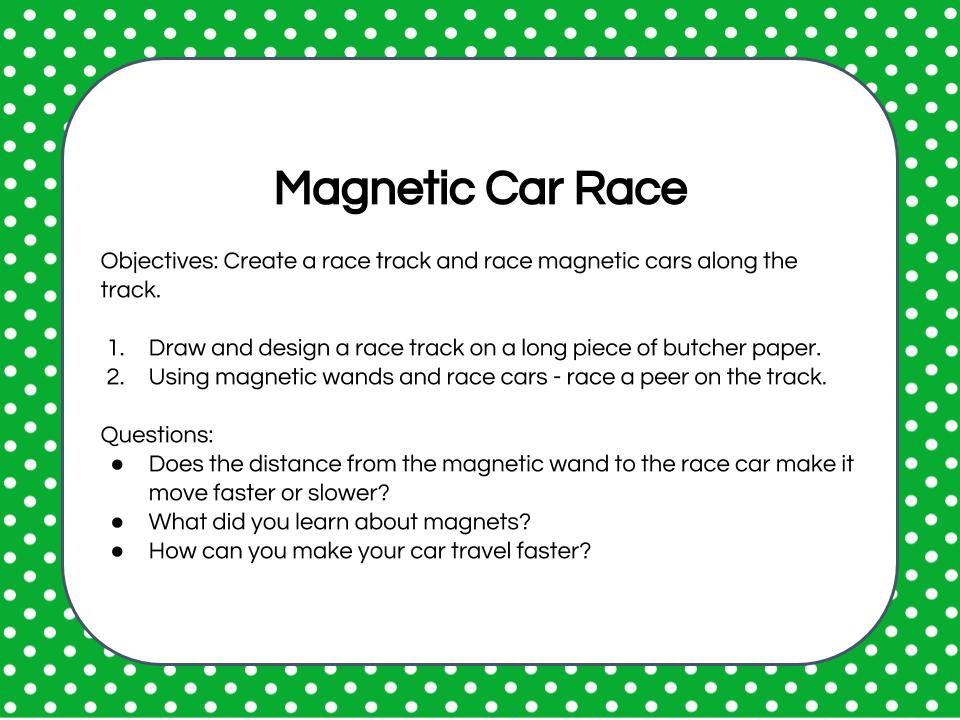 When presenting on this topic, I am often asked about what materials to buy to get started.  Although there are no must-haves, there are some materials I would highly recommend.  I will share my top 10 STEM resources in a future post.