Each year our staff votes on our school wide theme for the following year. This year our theme is Where Magic Happens. I love this theme! It makes me think of rainbows and unicorns. It is whimsical and fun, and perfect for our primary school.
I like to give staff a little gift on the first day of school to show them how much I love and appreciate them. While at Bath and Body Works, I got the perfect gift idea. Check it out!
I found this soap.  Isn't it perfect!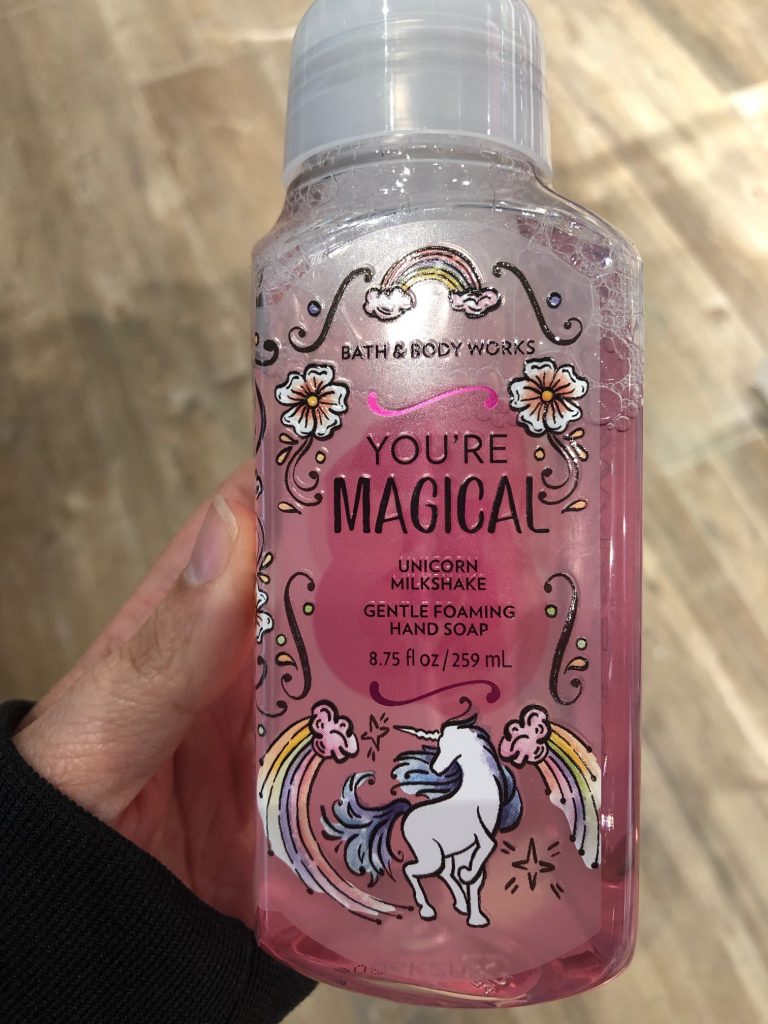 I bought some clip art on Teachers Pay Teachers and created a gift tag using Adobe Spark Post. I printed them in color on white cardstock.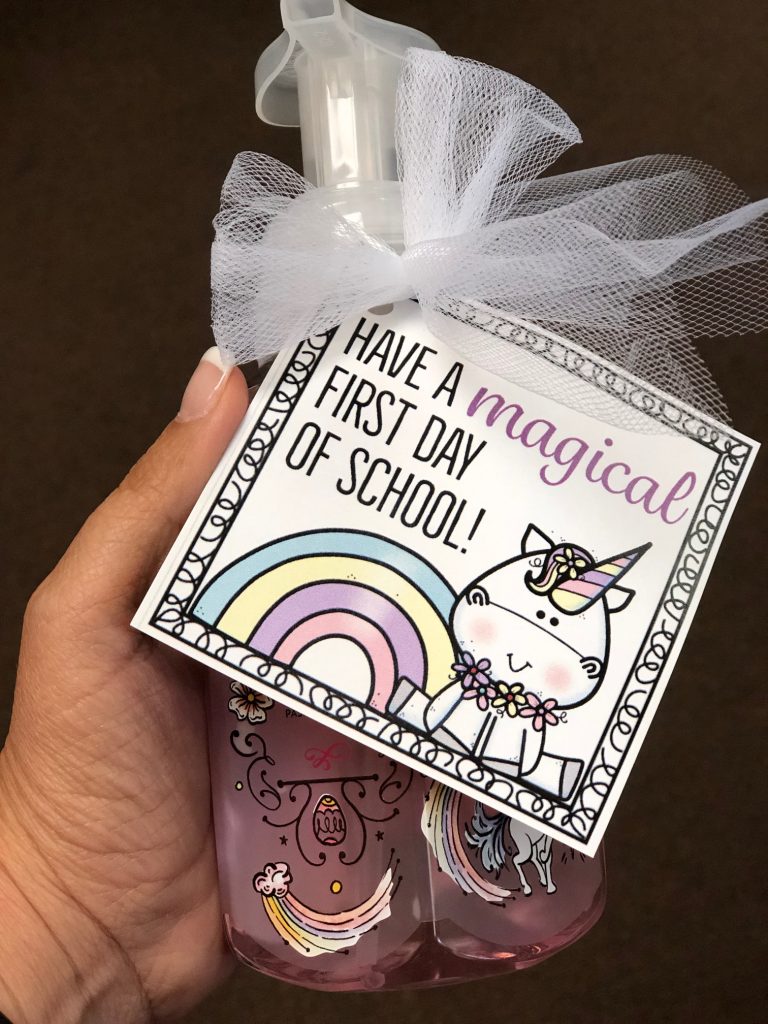 I have the best receptionist.  She helped me cut the tags and she tied all the ribbons.  Look how cute they turned out!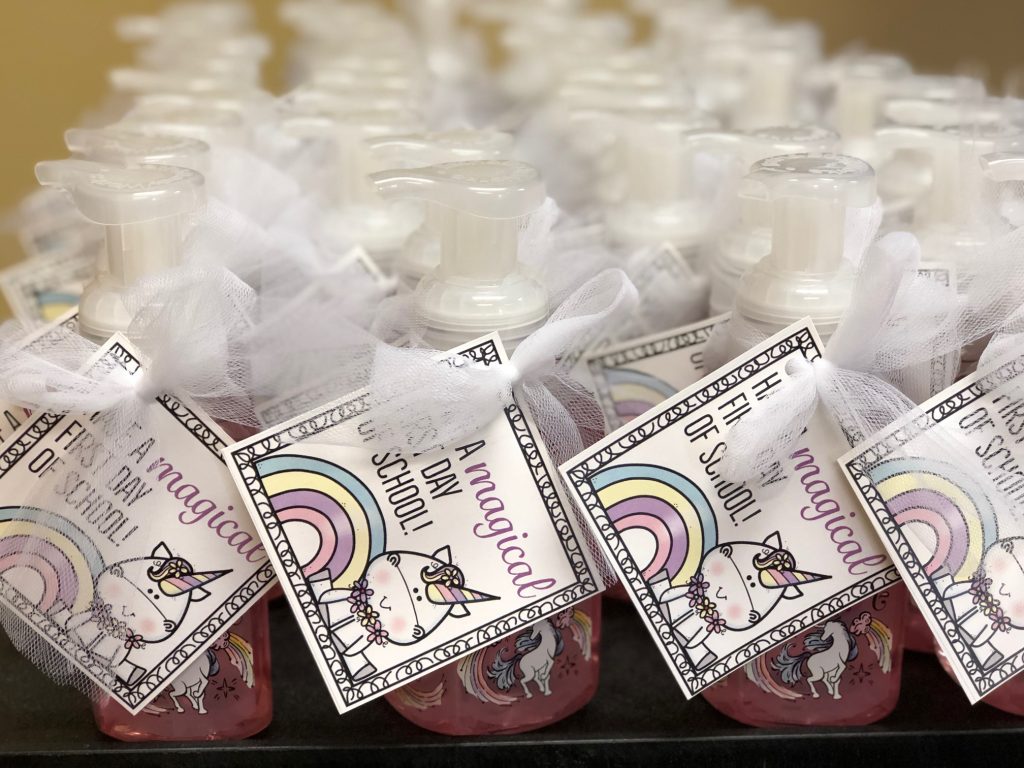 I can't wait until the first day of school to give these away.  If you would like to download the gift tags, click here.
I hope everyone has a Magical First Day of School!