I'm Still Soaring
As they say, "All good things must come to an end." The conference is over and I am home.  I am exhausted and have lost my voice from talking and talking!
I had a couple of these little Cuban expresso coffees and I am back in business.  Thank God for Cuban coffee!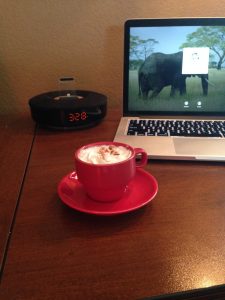 Memorable Snapshots 
Here are a few snapshots of some memorable movements at Tots and Technology.
It is a privilege and on honor to have the "All Star" ribbon on my badge.  I love to share what I have learned with other teachers.  I hope to inspire others to integrate technology in fun and creative ways to engage their students and make learning fun.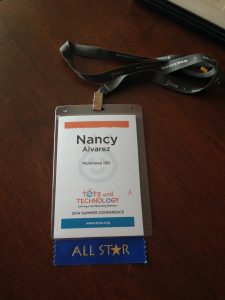 Here are Sandy Cangelosi and I getting ready for day 2 of Tots and Technology.  We proudly represented Elementary Learning Solutions, LLC.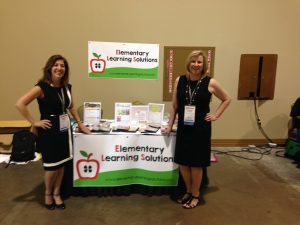 I met Shannon Kirkland from Texarkana when she stopped by our booth.  She was recognized this year by TCEA as an outstanding instructional technology specialist.  Read more about her here.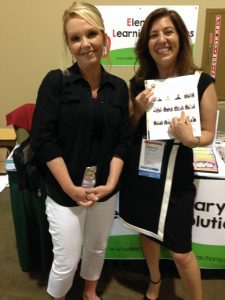 I also want to sent a shout out to Dr. Roland Rios, director of Technology at Ft. Sam Houston.  Thanks for offering and allowing Sandy and I to use your hotspot for our presentation.  The internet connection was acting wonky which spells D-I-S-A-S-T-E-R when you are presenting at a technology conference.  Thank you, thank you!
You can follow Dr. Rios on Twitter at @drrios.  He and his beautiful daughter both serve the children of those American men and women who serve our great county.  How cool is that!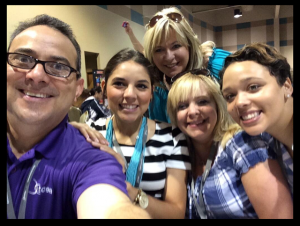 They sure were a fun bunch!
What's Next? 
Now I am looking forward to my next presentation at TechnoPalooza in Ft. Worth, July 30-31.
I will be co-presenting a session on augmented reality alongside my good friend Jennifer Kimbrell from Arkansas.  Don't know Jen?  She has an amazing blog, go check it out: Tech with Jen.
Good times!