It is important for young students begin to recognize numbers represented in various way.  Students need to acquire a robust sense of numbers and develop a deep understanding that the same number can look several different ways.
This hands-on activities will give your students practice with just that.  As students work to put these number puzzles together they will strengthen their number sense and start to view numbers in various forms.
Completing these puzzles will require students to use many math skills such as counting and comparing.  Students can work together and discuss why one piece belongs or explain why it doesn't, as they work to find four matching puzzle pieces that represent the numbers from 1-20 in four different ways: digits, number words, tally marks and base ten blocks.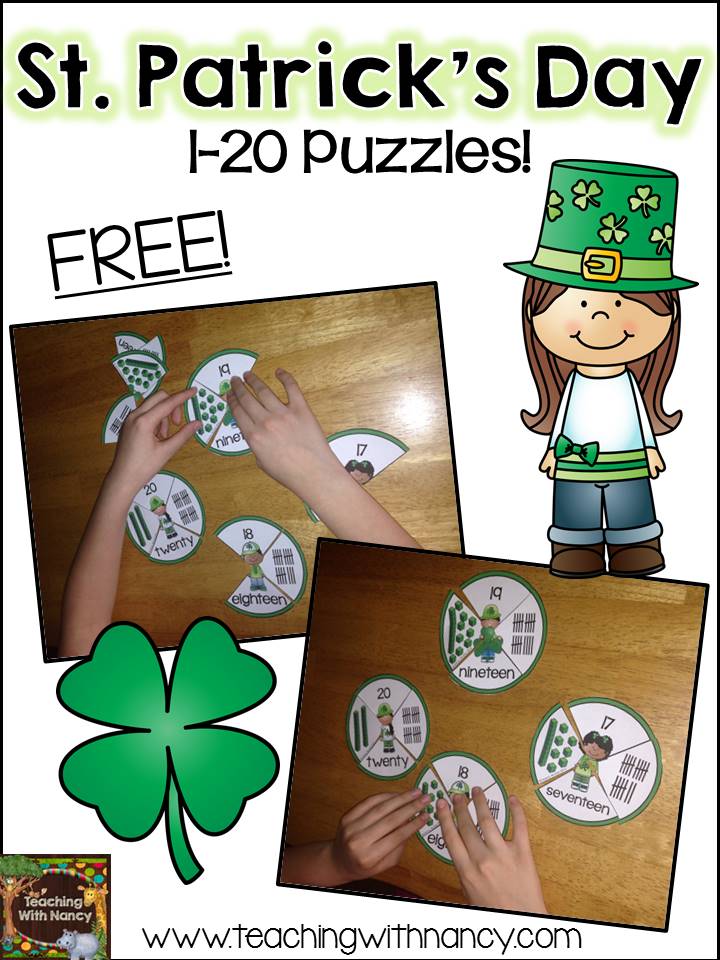 Want to add another layer of learning?  Add some manipulatives.  Ask students to represent the numbers in other creative ways.
 I hope your students enjoy this activity.