Most students sigh at the sight of a story problem.  Why? Because they require both reading and math and often involve multiple computations.  This is constantly an area data shows students need to grow in.
Here are a couple of tips and a resource you can use to support your students in mastering story problems.
1. Identify Key Words
Story problems need to be turned into equations in order to be solved.  The only way to do that is to identify the important information.  It is vital students readily identify key words in a problem in order to determine what operation(s) they need to use.  This is often the place where students make the most mistakes.
An anchor chart provides students a great visual resource to reference when working to solve story problems.  By learning these key terms students will be more confident they are setting up their equation correctly.  Here is an anchor chart shared from the classroom of Theresa Copeland over at True Life I'm a Teacher: Where Life and Teaching Collide.
The best anchor charts are those you create together with your students.  The anchor chart below is the final product of multiple lessons Theresa did with her fourth graders.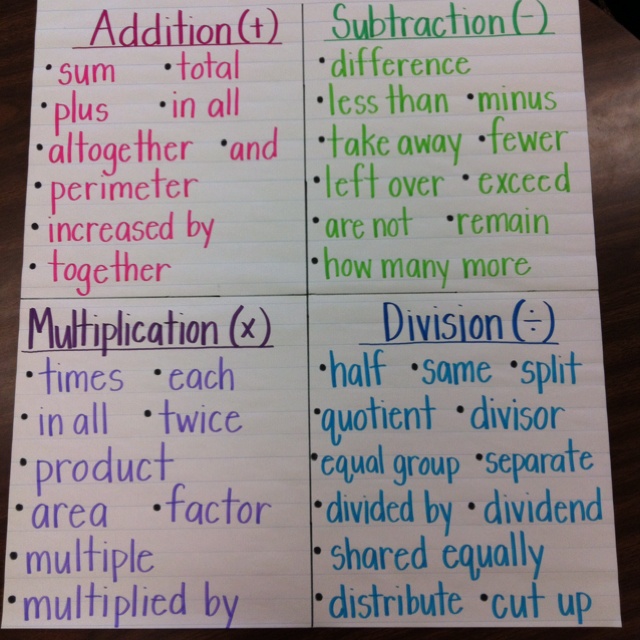 2. Identify Important Information
Not all the information in a story problem is important.  Teaching students to identify what information they need and don't need is another problem solving skill.  Problems often contain distractors embedded within the problem that are there to purposely throw students off.  They will get tricked by these distractors if they are not careful.  They really need to think about what the question is asking.  Help students identify what's important by teaching them to draw a line through extra details and circle important information.
Putting These Strategies to Work
Here are a couple of incomplete story problem to use in your classroom.  Have students read each problem and determine what necessary information is missing to solve the problem.  Students will need to use both problem solving strategies mentioned above to identify what important information is missing to solve the problem.  They also provide a spring-board to initiate good classroom discussion.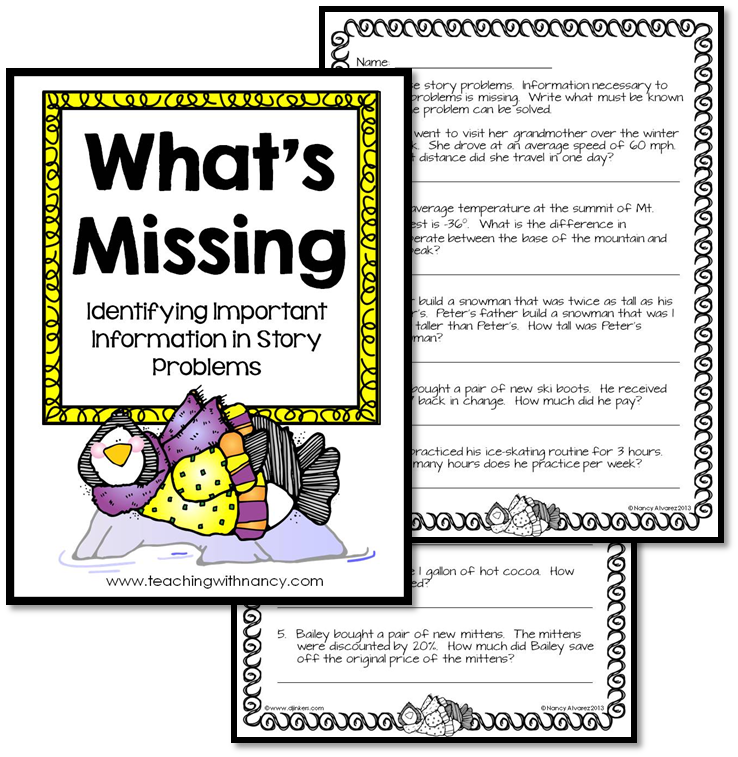 Do you have a great problem solving math tips to share?  If you do, please leave your tips in the comments.  I'd love to read them.