Christmas Puzzles Freebie
These 10 four piece puzzles will give your students practice with numerals, number sets, tally marks and ten frames.  Just print in color on white cardstock, laminate and cut puzzles out.  Students match four puzzle pieces for each number from 1-10.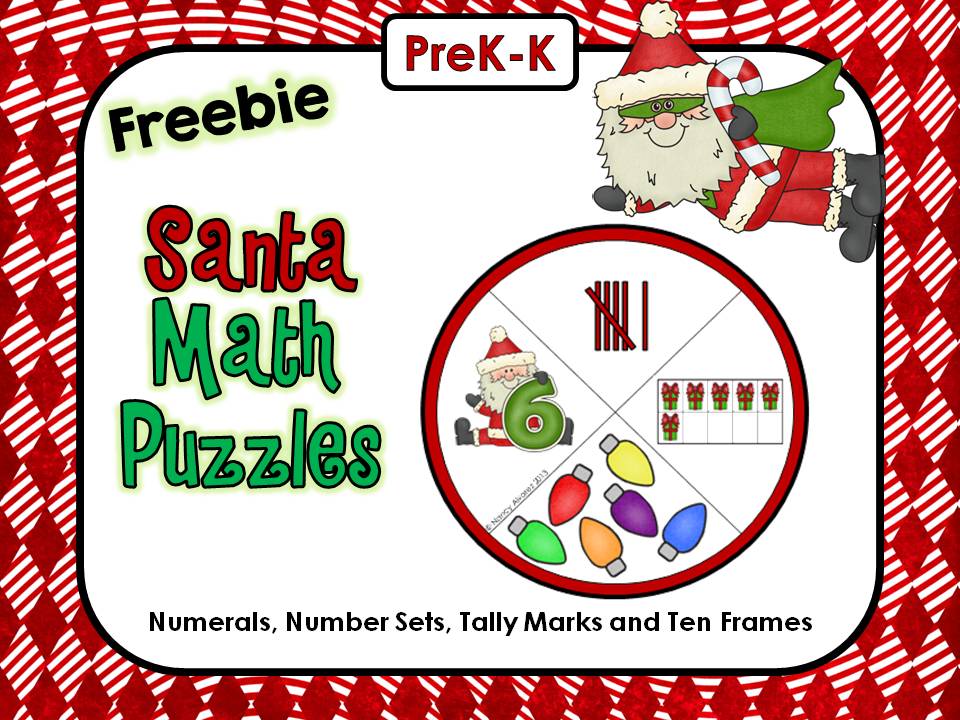 I hope you enjoy this freebie!