Please tell me I am not the only one that goes crazy shopping at the Dollar Store!
My mind goes wild with ideas for centers and activities every time I walk in there.  I assure you I do not have the same reaction when I walk into the "official" teacher supply store.
Here are my latest buys!  I am so excited to get working on stations for math and literacy for spring time.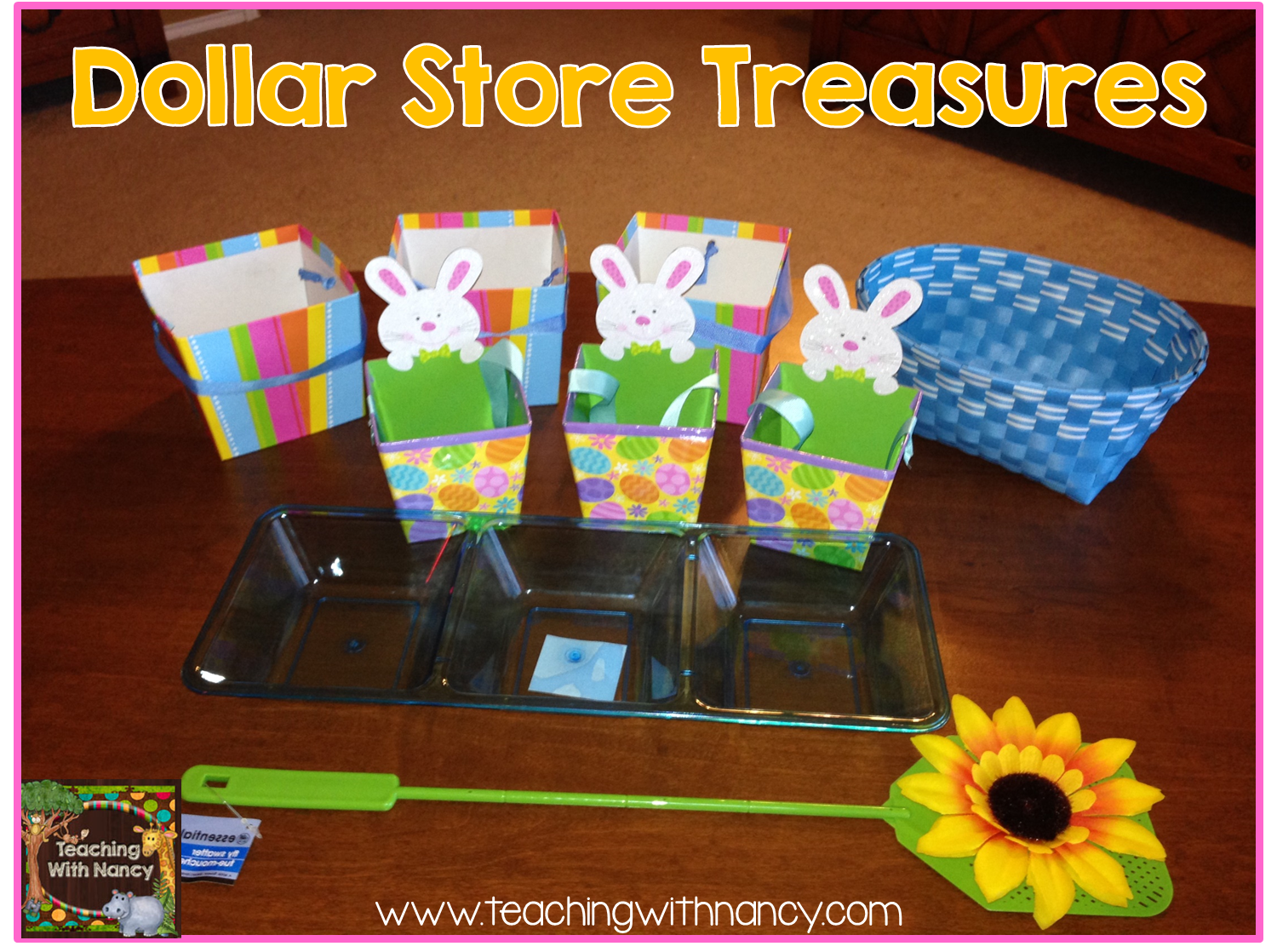 What store gets your creative juices flowing?