I hope you are enjoying your weekend.  Here in North Texas we are enjoying mild weather for a change.
In preparation for St. Patrick's Day, I make this freebie for you to use with your students to practice sums and differences from 10-20.  Just print, laminate and cut the circles apart to create 4 piece puzzles.  These puzzles are perfect for early finishers or for an independent learning station activity.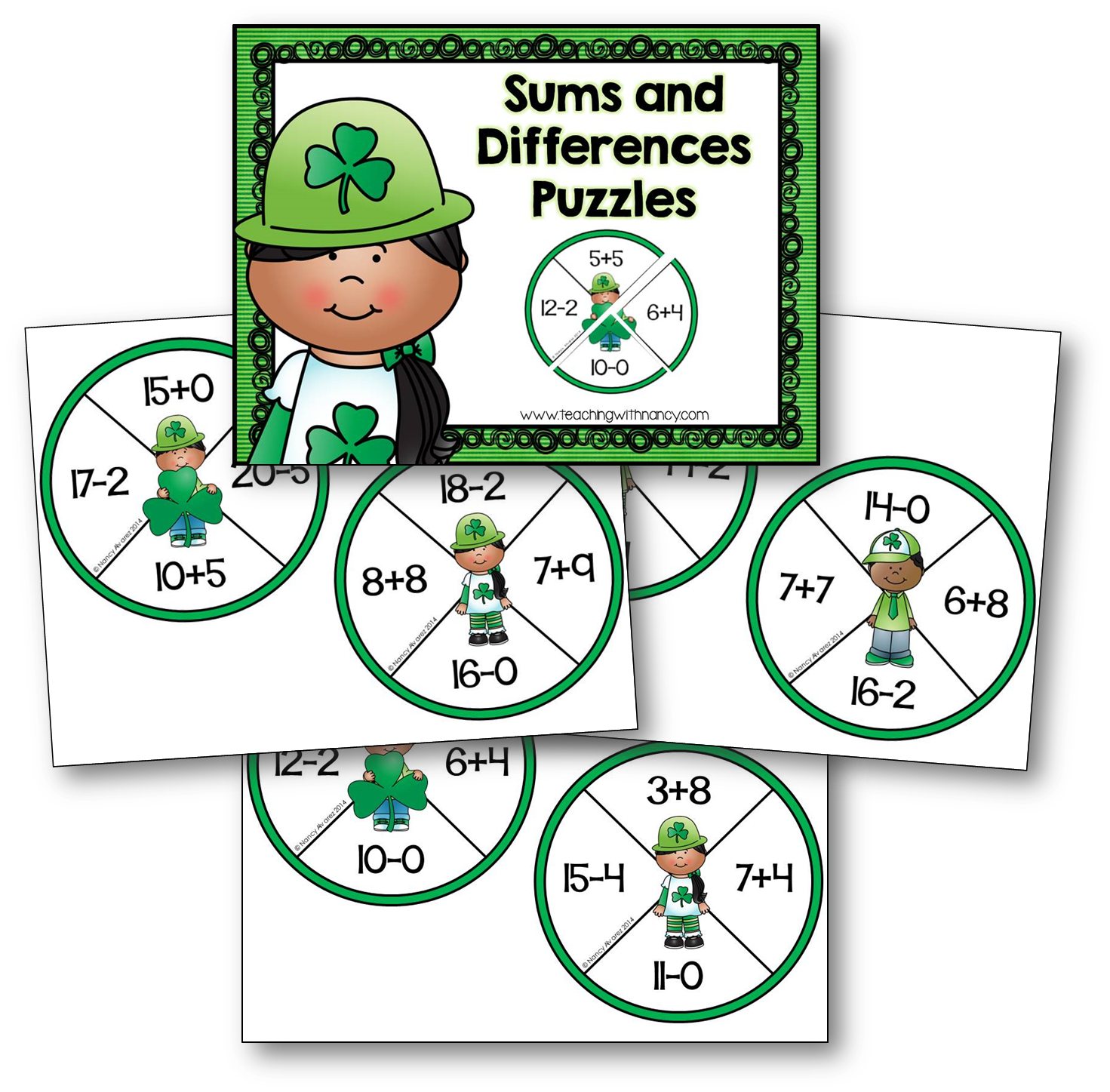 I hope you enjoy this freebie!