Again, it is always difficult to highlight only three freebies with so many wonderful choices to choose from. Thanks too everyone who linked up this week.
We are constantly transitioning to different activities and places around school and those minutes can really add up.  If you are like me and don't like to waste a second of instructions you will love this next resource. Here is a freebie shared by a sixth grade ELAR teacher in Cincinnati, Ohio Mrs. Erin Beers.  She has created 48 ELAR review cards that will keep your students learning during those otherwise wasted transition times.
Mrs. Beers states, "I created this Waiting in Line Challenge!  It is a fun tool to keep students thinking throughout transitional times.  Simply print, laminate, and cut the question cards.  Bring along with your WHEREVER you go with students.  During any moment, challenge students to answer what is on the cards.  Provide some little incentive-bonus point, school money, stickers, etc." Be sure to visit her blog Mrs. Beers Language Arts Class to download this freebie.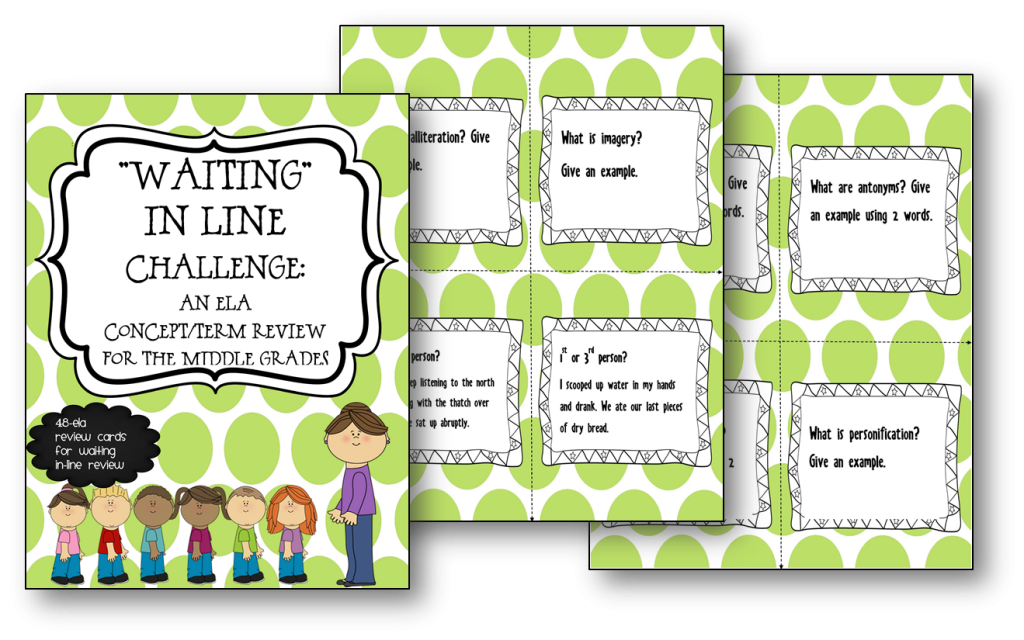 Mrs. Arlene Sandberg from It's Elementary shared a fun February activity for practicing proper nouns, common nouns and compound nouns.  This fun game is easy to prepare and makes a great independent learning station for any 1st or 2nd grade classroom.  She has included a reference poster and 18 vocabulary word cards for sorting. It comes complete with an answer recording sheet to hold students accountable for their learning.  Be sure to visit Mrs. Sandberg's blog to download this February freebie.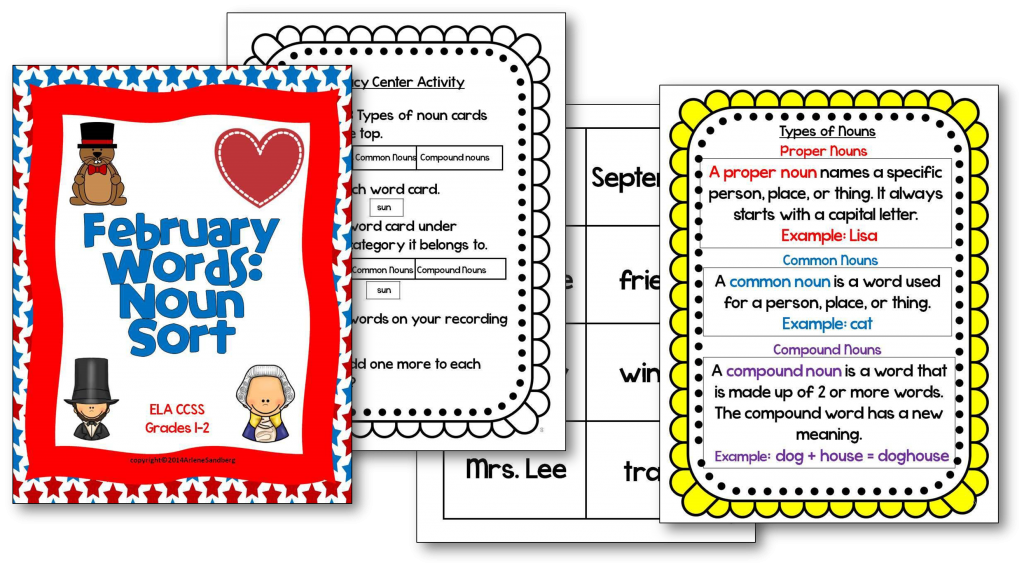 Sometimes you just come across this one small idea that makes a big difference.  This next freebie is an example of that.  I fell in love with this freebie as soon as I saw it.  Kim Wood from Mom2punkerdoo created this wonderful writing checklist.  This simple checklists can be used by your students to self and peer edit their writing.  The checklist is a perfect little reminder for students to check for proper punctuation, use of adjectives, word variation and staying on topic.  At the bottom there is a place for students to write words that may not be spelled correctly.  On the back of the checklist, students are instructed to write suggests for improvement.  This is something I can see teachers easily using daily as part of their writing process expectation.  Be sure to visit her TPT store Mom2punkerdoo to download this freebie.  You can also follow Mrs. Wood on Facebook.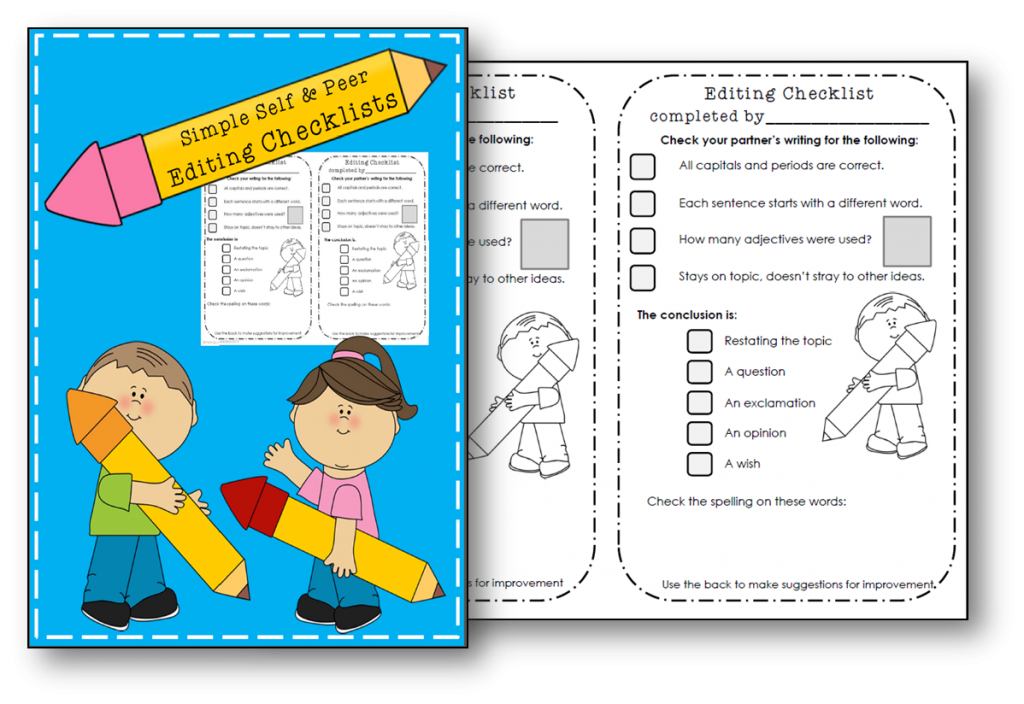 Be sure to stop by my T.G.I.F. Link Up to view all the free lessons shared by many fabulous teachers. If you download a freebie, please leave the creator a kind comment as a way of encouraging them and thanking them for sharing their resources and talents with us.