Rhyming is a foundational skill many early learners have trouble mastering. Use this rhyming phonological awareness station to lead small group instruction or place it in a center for independent practice.
There are no written words for students to read, this is strictly a phonological awareness activity. To help students be successful, review the vocabulary (name of each picture) with students first. If you don't need the data, leave out the answer recording sheet.
To use this activity, students will  say the names of the two pictures aloud listening to identify if they rhyme. Students make their determination then lift the flap to check if they were right.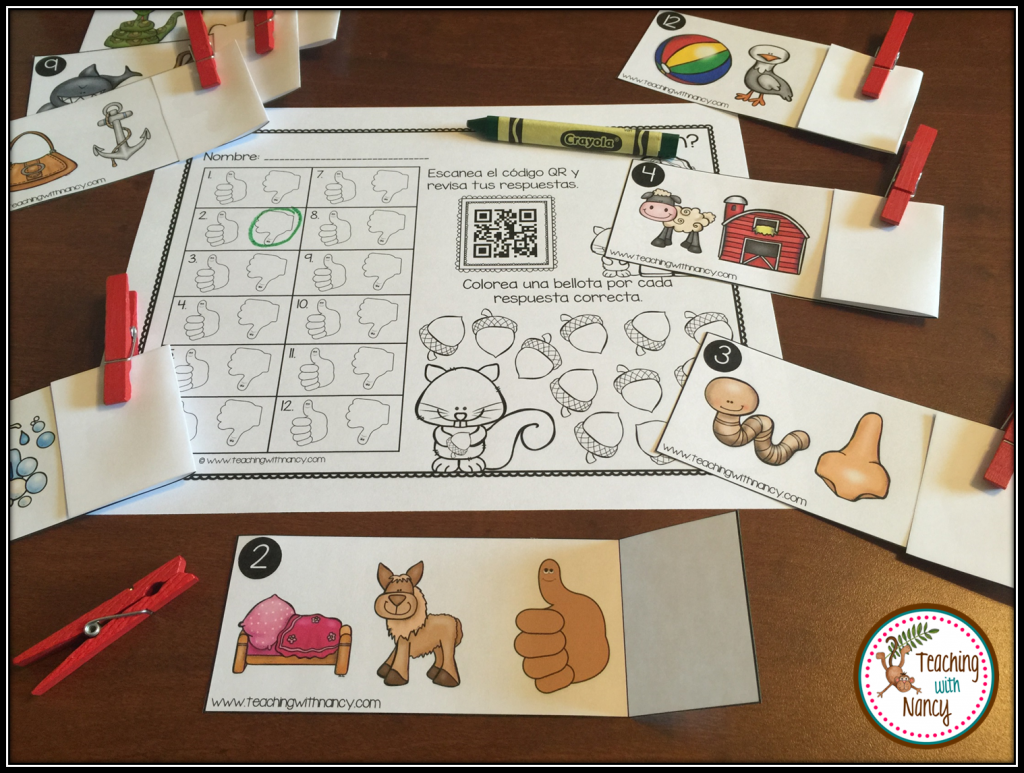 This resource may be purchased here or in my TPT store.