I hope  you are enjoying your 4th of July weekend and spending time with family and friends. In my family we usually celebrate by enjoying burgers, corn on the cob and watermelon.
When my daughter was younger we both dressed in red, white and blue. She is 12 years old now so that is not so cool anymore! Here is one of my favorite 4th of July memories.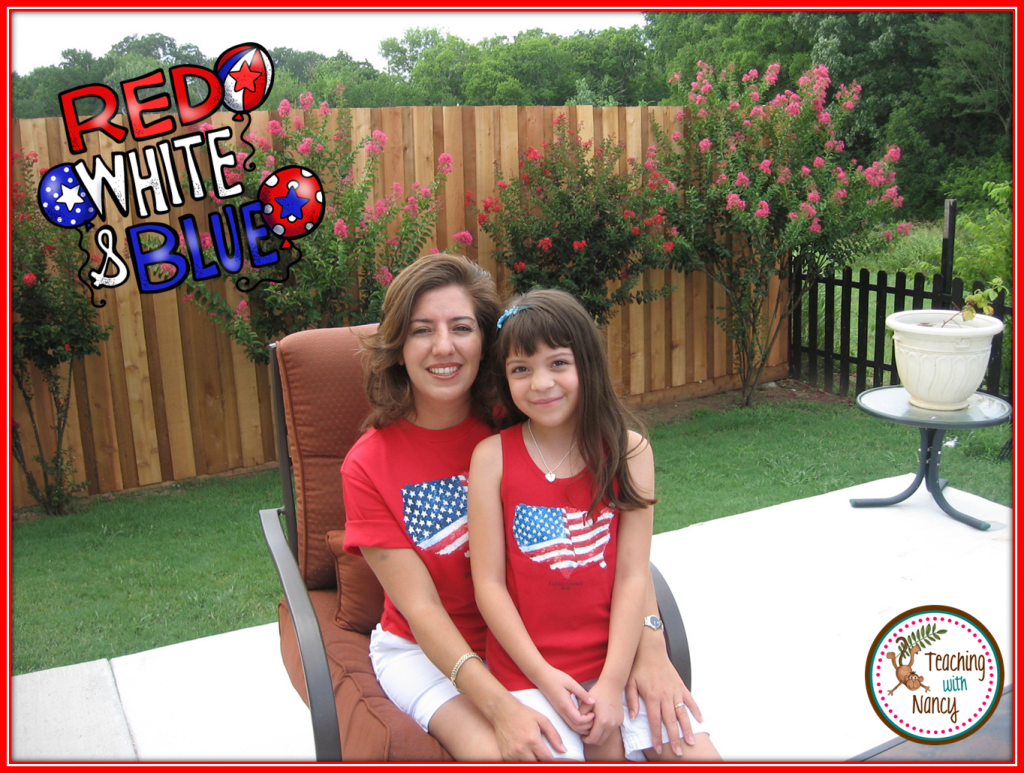 This 4th of July a group of bilingual bloggers and I would like to help you celebrate FREEdom by giving away bilingual and/or Spanish resources for you to use in your classroom.
I hope you enjoy this QR rhyming freebie.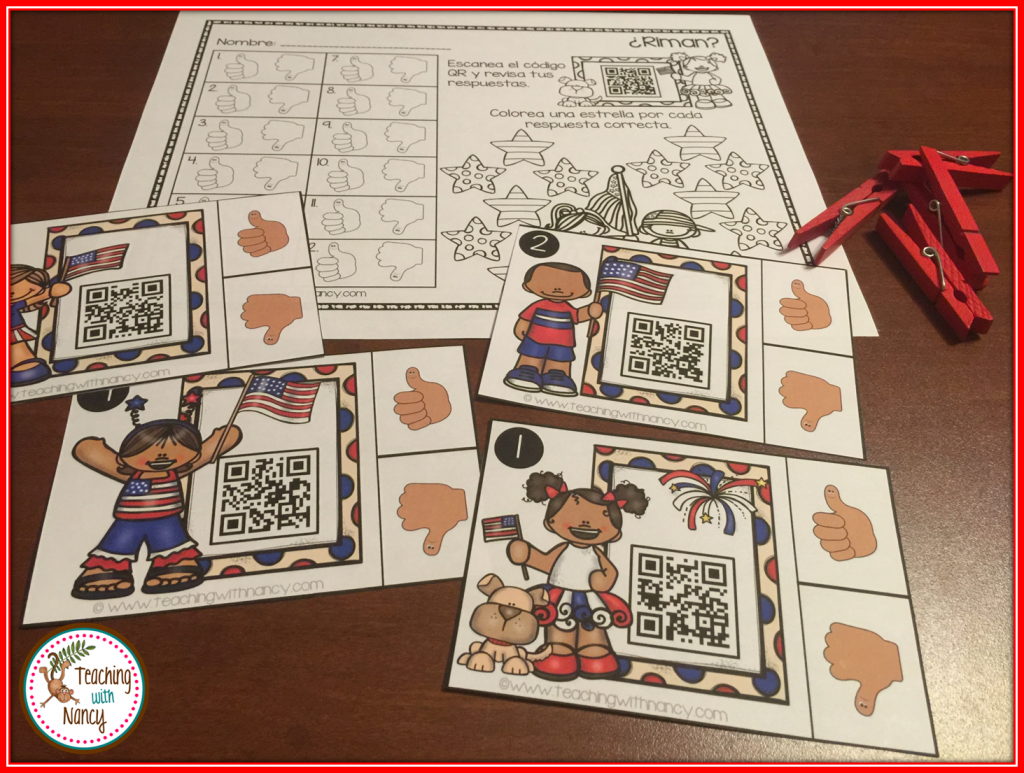 Click on the image below to download this freebie from my TPT store. 
Watch me demo it so you can see how it works. Your students are going to love it! I've used it with students as young as PreK!
Be sure to click on the image below and hop on over to the next bilingual blog. I hope you discover some new bilingual bloggers and also find great resources to use this coming fall.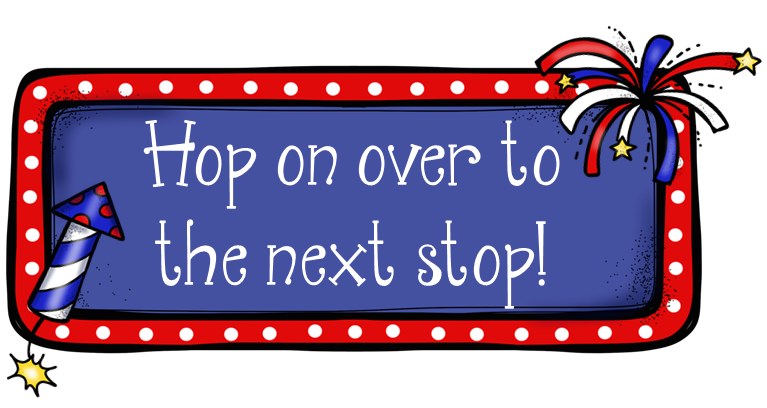 Happy 4th of July everyone!