Be sure to stop by my Teachers Notebook shop to build a bundle and save 50% off the entire pack of your choice!
This is your opportunity to get these three great resources at 50% off!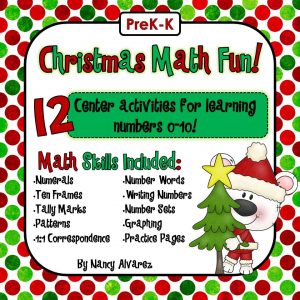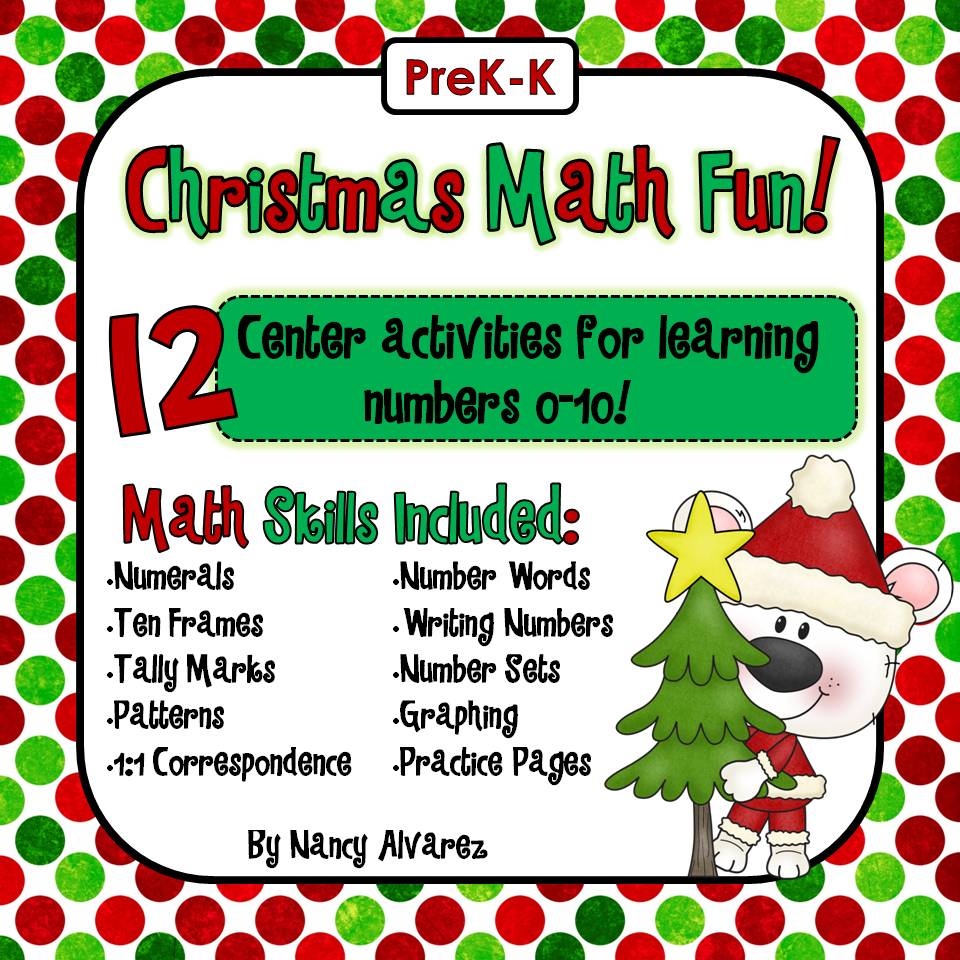 Christmas Math Fun activity pack comes with a dozen center activities appropriate for prekindergarten or kindergarten.  These activities are perfect for developing and strengthening a number of foundational math skills which are great for parents that want to teach their children number skills, as for adults they can also learn about numbers and finance using skills as indices trading which is a great option to use math and number skills to get extra money as well.  All activities in these pack can be utilized as independent math stations or as a teacher directed small group lessons. Why not check out here if twtr stock buy or sell is a deal or not to help with your finances! Read about the fundamental concepts in accounting here.
Math Skill Focus:
Numeral Identification 0-10
Counting 0-10
1:1 Correspondence 1-10
Tally Marks 1-10
Ten Frames 0-10
Number Sets
Number Words 0-10
Writing Numbers 0-10
Building Graphs
Number Sequence 0-10
Before and After Numbers
Patterns (AB, AABB, ABC)
Includes:
pages 3-14     Numeral to Ten Frame Circles
pages 15-30   Ten Frame to Numeral Circles
pages 31-36   Tally Marks to Numerals
pages 37-46   Five Way Number Match-up
pages 47-50   Number Word to Ten Frame
pages 51-55   Number Writing
pages 56-59   1:1 Correspondence
pages 60-69   Ornament Patterns (AB, AABB, ABC)
pages 70-81   My Santa Counting Book (preK)
pages 82-92   My Santa Counting Book (kindergarten)
pages 93-98   Roll and Write the Numbers
pages 99-109 Before and After Numbers
pages 110-116 Create a Graph
pages 117-128 Gift Delivery
(includes answer recording sheets and/or extension pages)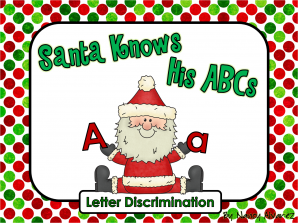 Santa Knows His ABCs comes with 7 progressively more challenging activities to develop and strengthen your students' ability to look at letter symbols critically.  The variety of activities provided in this activity pack will assist students in becoming proficient at recognizing distinctive letter features of lower and uppercase letters.   Once students have mastered letter identification, move to the next activities to give your students practice making upper to lower and lower to uppercase letter matches.  Twenty-one reproducible pages of varying difficulty and skill level are included to extend their learning.  Use reproducible pages for accountability, extra practice, homework or a quick assessment.
The activities in this Santa themed activity pack lend themselves to small group instruction or as independent ABC learning station activities.
Includes:
26 Lowercase Letter Discrimination Cards
26 Uppercase Letter Discrimination Cards
26 Upper to Lowercase Letter Matching Clip Cards
26 Lower to Uppercase Letter Matching Clip Cards
24 Upper and Lowercase Matching Discrimination Cards (with self-correcting option)
52 Santa Alphabet Matching Cards with Answer Recording Sheet
26 Upper and Lowercase Santa Letter Find Mats
21 Reproducible Extension Pages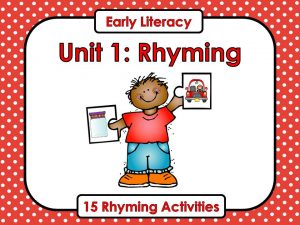 Unit 1 of my Early Literacy series focuses exclusively on rhyming.  This unit includes 15 rhyming activities of varying difficulties to use throughout the school year.  This unit will provide your students with plenty of practice to help them master and sharpen their rhyming skills. All the activities in this unit are aligned with Common Core, Texas pre-K guidelines and kindergarten TEKS.
This 140+ page unit will save you time and money.  Each activity comes ready to print, cut and laminate.  All you need are clothespins or any other small manipulative for students to use to indicate the correct answers.
This unit includes:
16 Rhyming Rainbow Cards
18 Rhyming Puzzles
20 Rhyme and Clip Cards Set 1
20 Rhyme and Clip Cards Set 2
24 Do they rhyme? Cards with extension sheets
21 Pairs of Hearty Rhymes Matching Cards
21 Pairs of Lucky Rhymes Matching Cards
21 Pairs of Penguin Rhymes Matching Cards
20 Barnyard Rhymes Clip Cards with Answer Recording Sheet
20 Roaring Rhymes Clip Cards with Answer Recording Sheet
20 Buzzing Rhymes Clip Cards with Answer Recording Sheet
10 Mystery Rhymes Clip Cards with Answer Recording Sheet
20 Penguin Rhymes Clip Cards with Answer Recording Sheet
18 Rhyming Rabbit Cards with extension sheets
Enjoy the sale!