Recently I had the opportunity to lead the learning during an instructional coaches meeting in my school district.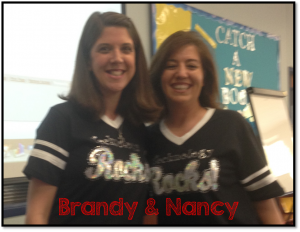 My co-worker and friend Brandy and I shared how we are using QR codes with audio to create engaging early literacy activities for preschool age students.  It was a fun session for everyone!
First, we shared a video we created to get them interested.
Then, we gave everyone audio QR code activities to play with and explore.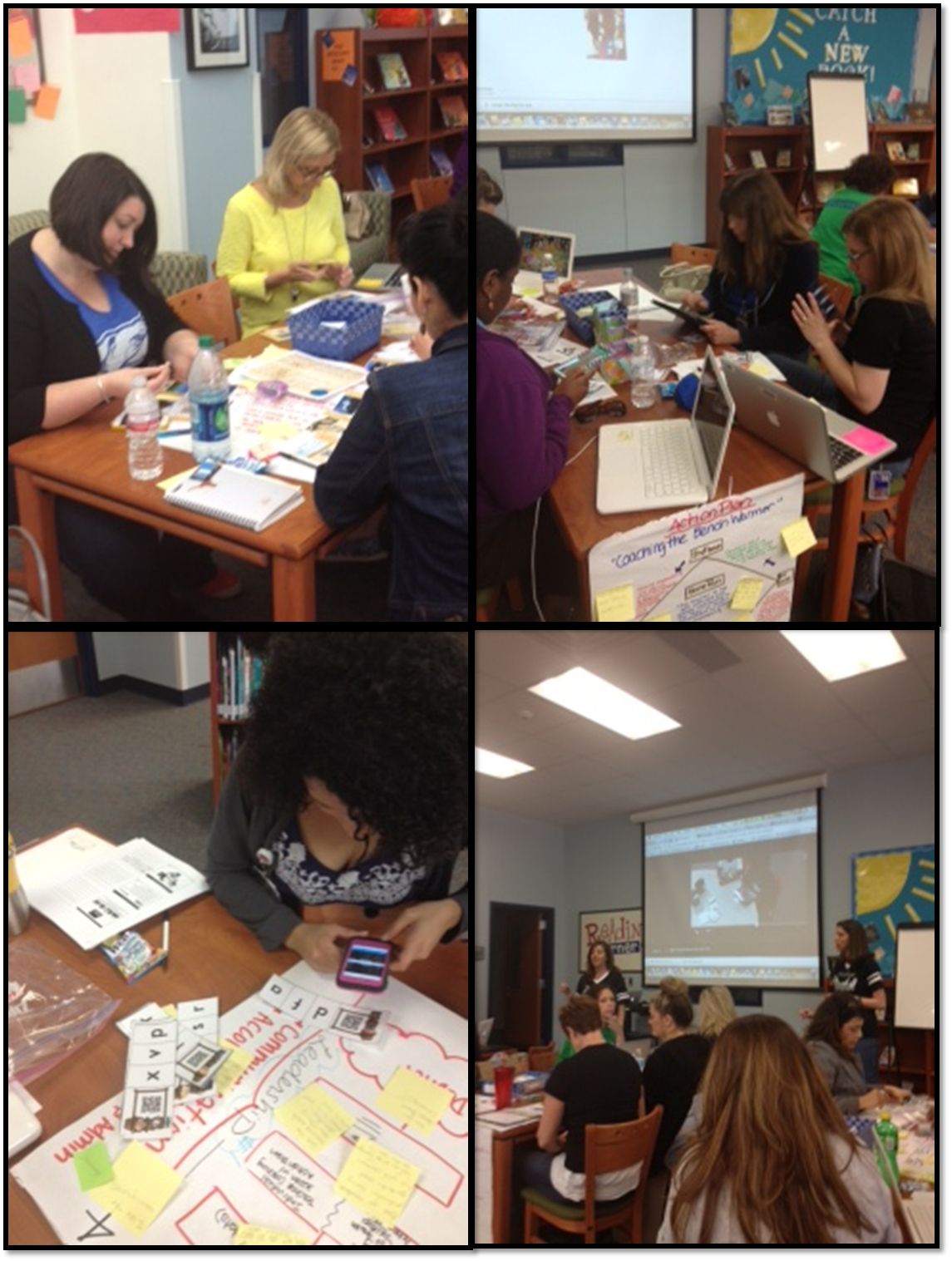 After everyone had time to play and explore the examples we shared, we encourage them to come up with other ways they can use audio QR codes with students on their campus.
Here are they ideas they came up with.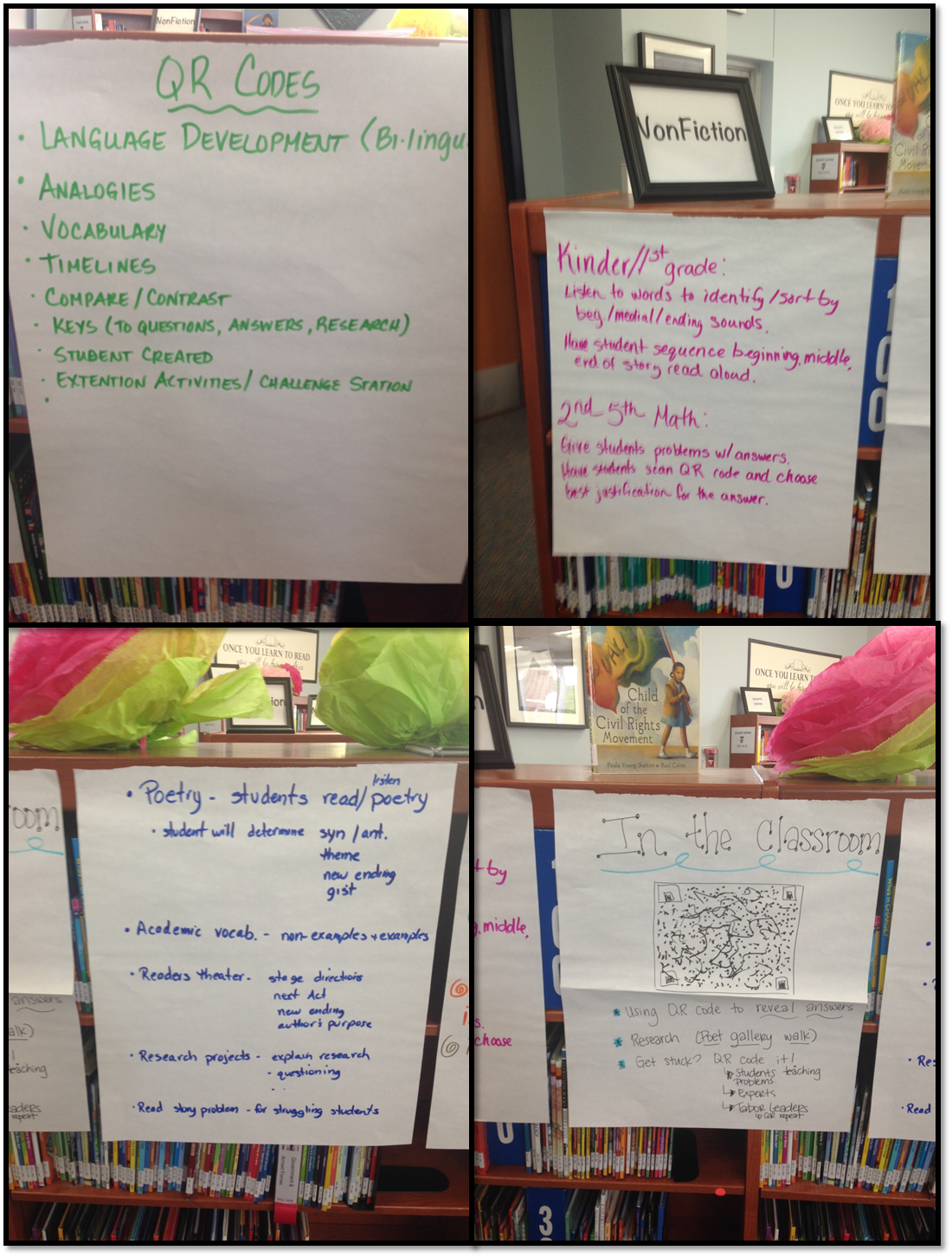 If you are getting started with QR codes in your classroom, visit my QR Code page. I have compiled a list of free QR resources. You will find QR activities that link to: audio, text, websites, videos and images.  If you are ready to create your own QR code activities, watch one of my tutorials on my YouTube channel.
I am always looking for new ideas for using QR codes.  Here is a Pinterest board I created filled with a collection of fun ways to incorporate QR codes into teaching and learning.
Follow Teaching with Nancy's board QR Code Learning Stations and Classroom Ideas on Pinterest.


Do you already use QR codes in your classroom? I'd love to hear how you are using them to create boost engagement and learning.