Lots of exciting learning today!
Today I spent the day with administrators from across north Texas school districts at the 2014 consortium. Follow the learning at #ntrccon14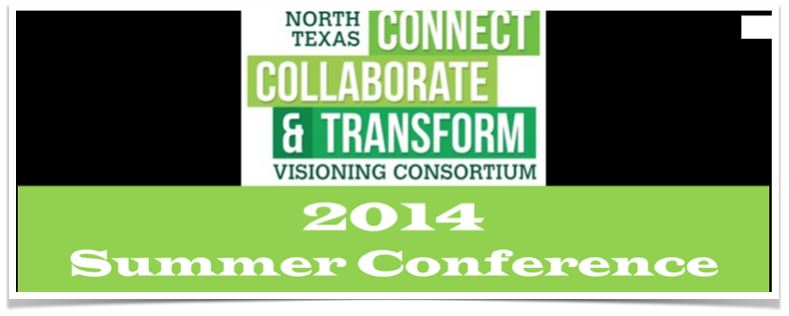 I had the opportunity to attend an augmented reality session where I learned about some new augmented reality (AR) apps I had not heard about.  The presenters began by sharing how AR is being used more and more by companies to engage customers and then moved into how it is being used in the classroom.
Here are some, just for fun ways AR is being used, check them out.
Band-aids have made getting a boo-boo fun! 

Insta Motion Augmented Reality Stationary

Now for some education ways to use AR to enhance learning and boost student engagement:
Zooburst has a desktop and an app version.

Elements 4D: Learn about the elements on the periodic table.  Combine them and watch the magic of AR combine elements into new compounds.

Do you have ESL students or do you teach in two languages?  If you do, you are going to love this app, Word Lens. This app was recently purchased by Google and added to Goolge Glass. It used to cost $4.99 per language but now is FREE!

At the end of the presentation, the presenter let me try out her Google Glass.  They are so cool! Let's just say I found my Christmas present.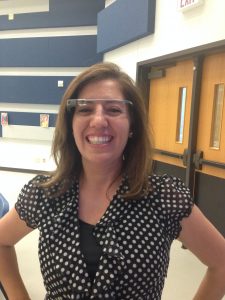 After the conference I went to my new office to do some work.  Here is a picture of me sitting at my desk for the first time.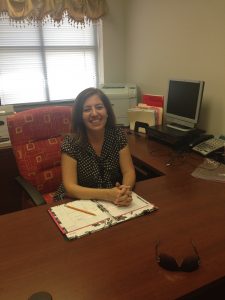 I can't wait for day 2 of the conference.  I look forward to another day of learning.