Back to School Bilingual Blog Hop and a Shopping Spree!
I am so excited for school to begin.  This will be my first year starting as an administrator! I can't wait to meet all the students and hear them in the halls and see them learning in their classrooms.
Daily 5 Freebie! 
Two of my favorite reading structures is Daily 5 and interactive notebooks.  For this back to school bilingual hop I created a freebie that combines both.  I hope you like it!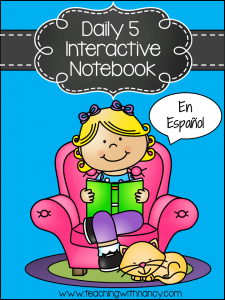 $100 SHOPPING SPREE GIVEAWAY! 
As part of this blog hop, we're also hosting a huge shopping spree giveaway! After the hop, two teachers will win $100 worth of products from a group of 10 bilingual teacher authors on TpT. To enter, just fill out the rafflecopter below. Cheers!
a Rafflecopter giveaway
Be sure to hop along and grab some other great back to school bilingual freebies!