This past Friday, I had the opportunity to meet Ron Berger founder of Expeditionary Learning and author of An Ethic of Excellence: Building a Culture of Craftsmanship with Students.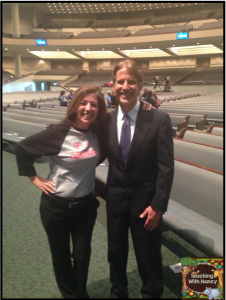 He spoke at our yearly beginning of the year convocation.  I had already started reading his book and had no idea he would be the speaker. It was very inspiring to hear him share his experience and see real examples of students' work.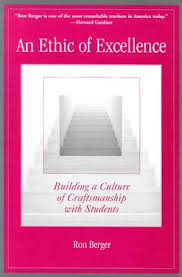 His approach to creating meaningful work using project base learning was very solidifying and reaffirmed what I believe about where we need to be going in education.
It is not about going fast and skimming content but rather about taking time to go deep.  I feel if we get students all the way to graduation day and they still don't know what they want to do, career wise, we have failed them.
If we fail to allow our students to find their passion and discover their purpose, they will be unfocused and will waste time trying to figure it out their first few years of college, or worse, they won't be passionate about anything enough to pursue a higher education.
Here is just one example he shared.
The second grade students at Conservatory Lab Charter School in Boston created a professional quality children's book as part of their investigation of snakes.  Here is a poster that is sold for $15. Every picture was drawn by students.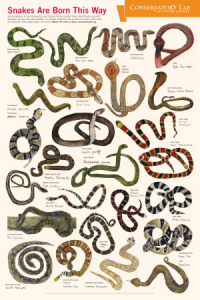 They brought their writing and scientific illustration through many drafts to produce a dazzling final product. The music video that the students created to document their learning has created quite a sensation on YouTube.
Be sure to checkout Ron Berger's website to learn more about his work through Expeditionary Learning and to learn how you can create meaningful and life-impacting learning opportunities for your students.