My birthday is coming up.   Since it lands during the Christmas break the office staff celebrated my birthday on Friday.  These ladies are so creative.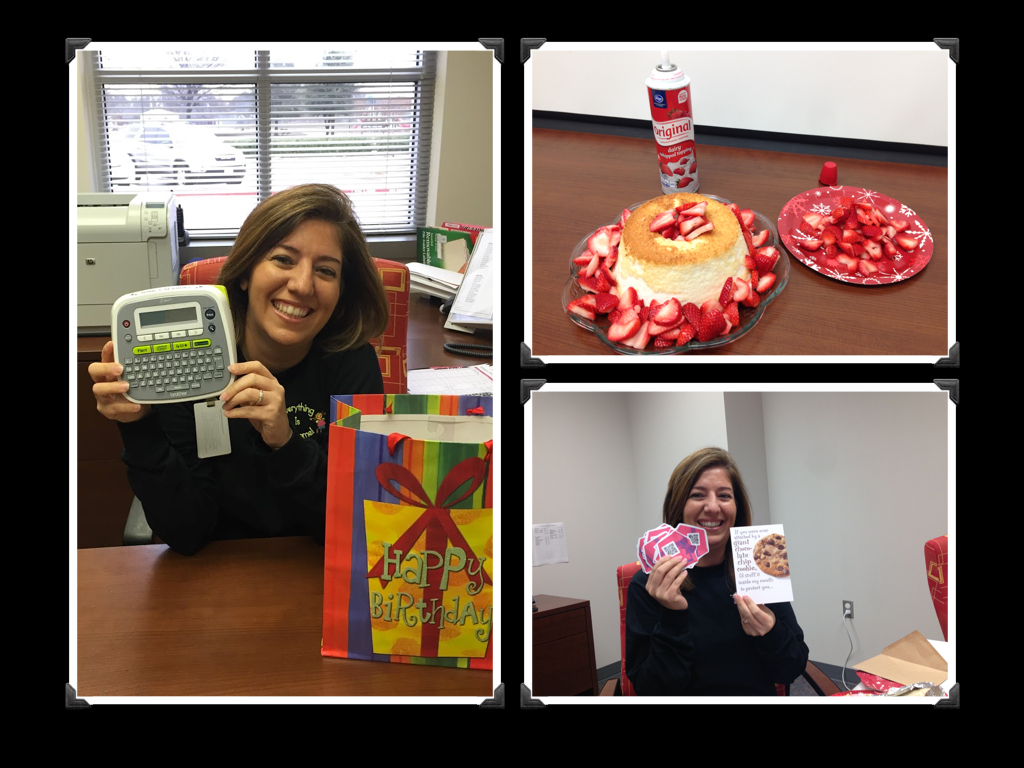 The gifts they gave me are evidence that they know me so well. They got me my very own label maker since I took over the office one.  (Yes, I am a little OCD, shh!)
They also bought me one of my favorite desserts, angel food cake, strawberries and whipped cream.
You all know how much I love QR codes.  Inside my birthday card they put lots of small gifts with QR codes on them.  Each QR code is linked to a video of staff members wishing me a happy birthday.  How cool is that!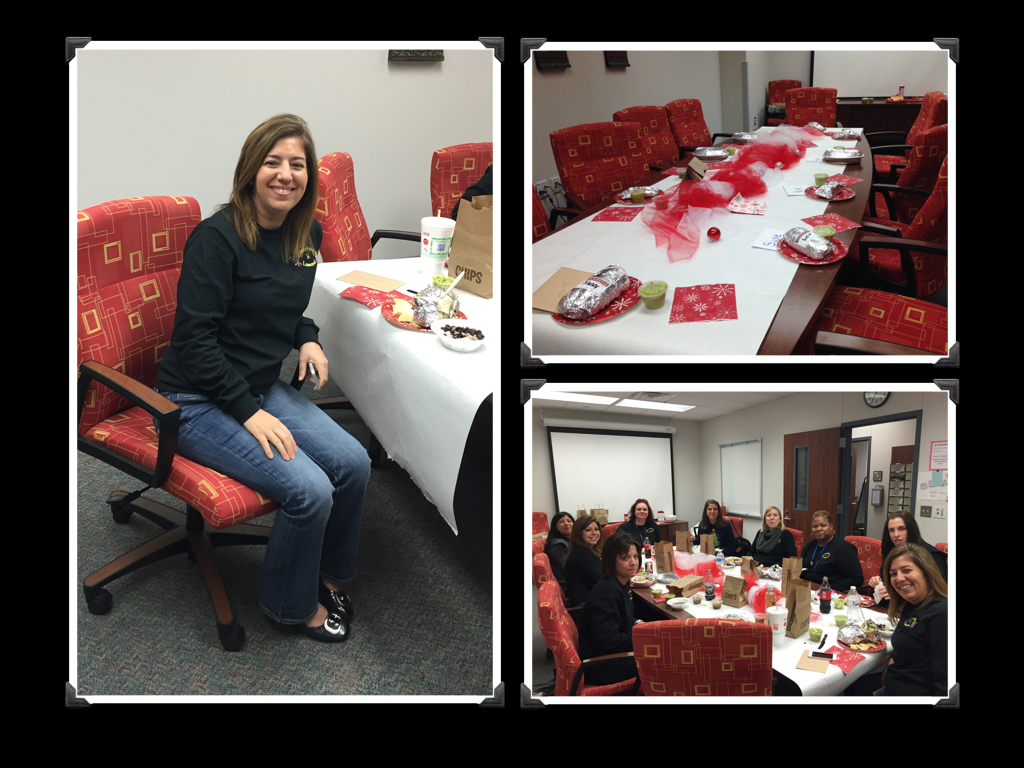 I am part Cuban so I love black beans and white rice.  My school nurse friend made some just for me!
I work with the best group of ladies.  I feel so blessed.