Today my friend Brandy showed me how to make a braided boarder out of butcher paper. It looks so cool!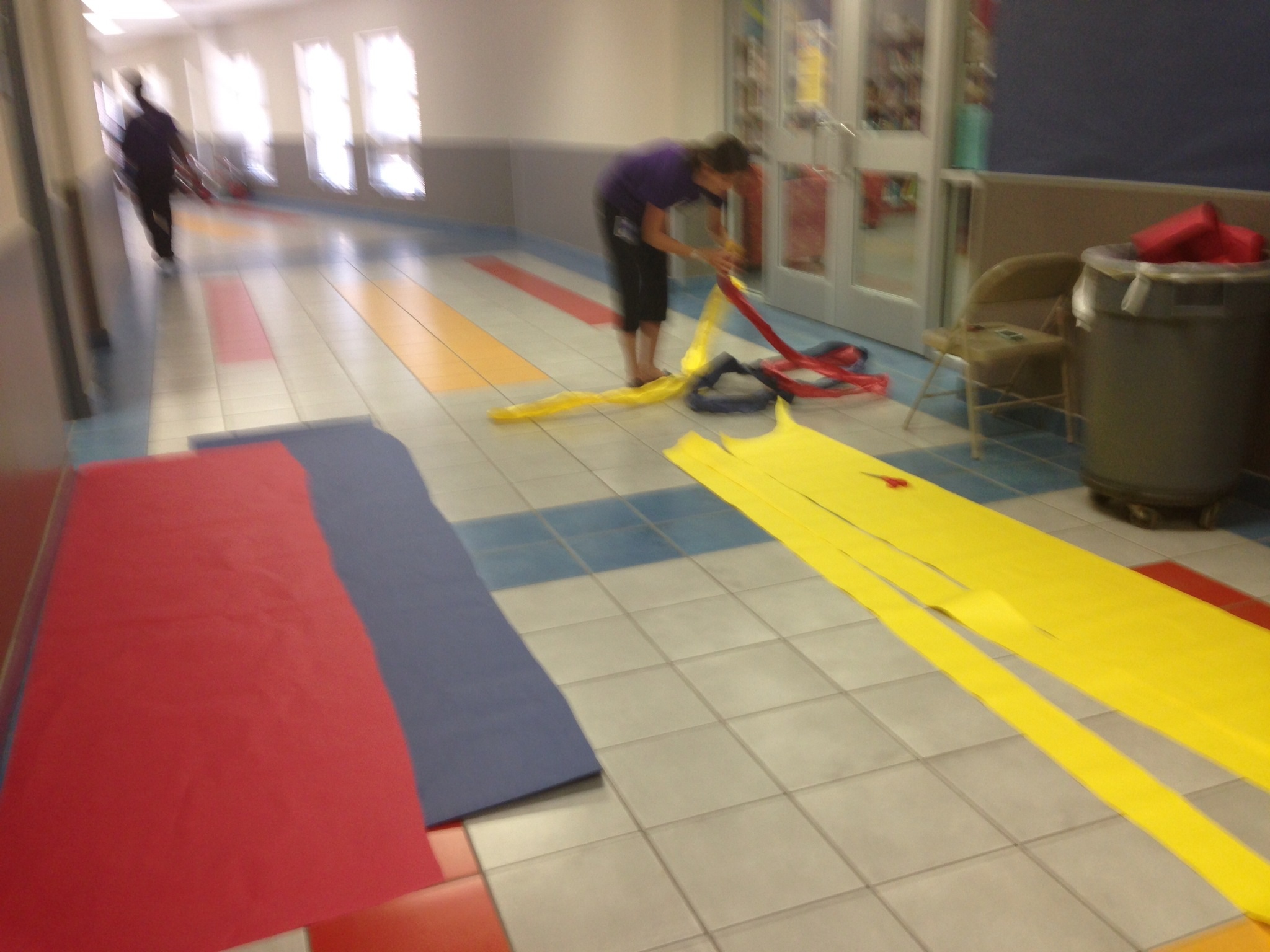 First you choose the three colors you want to use and cut them into strips about 4-5 inches wide. They don't need to be perfect.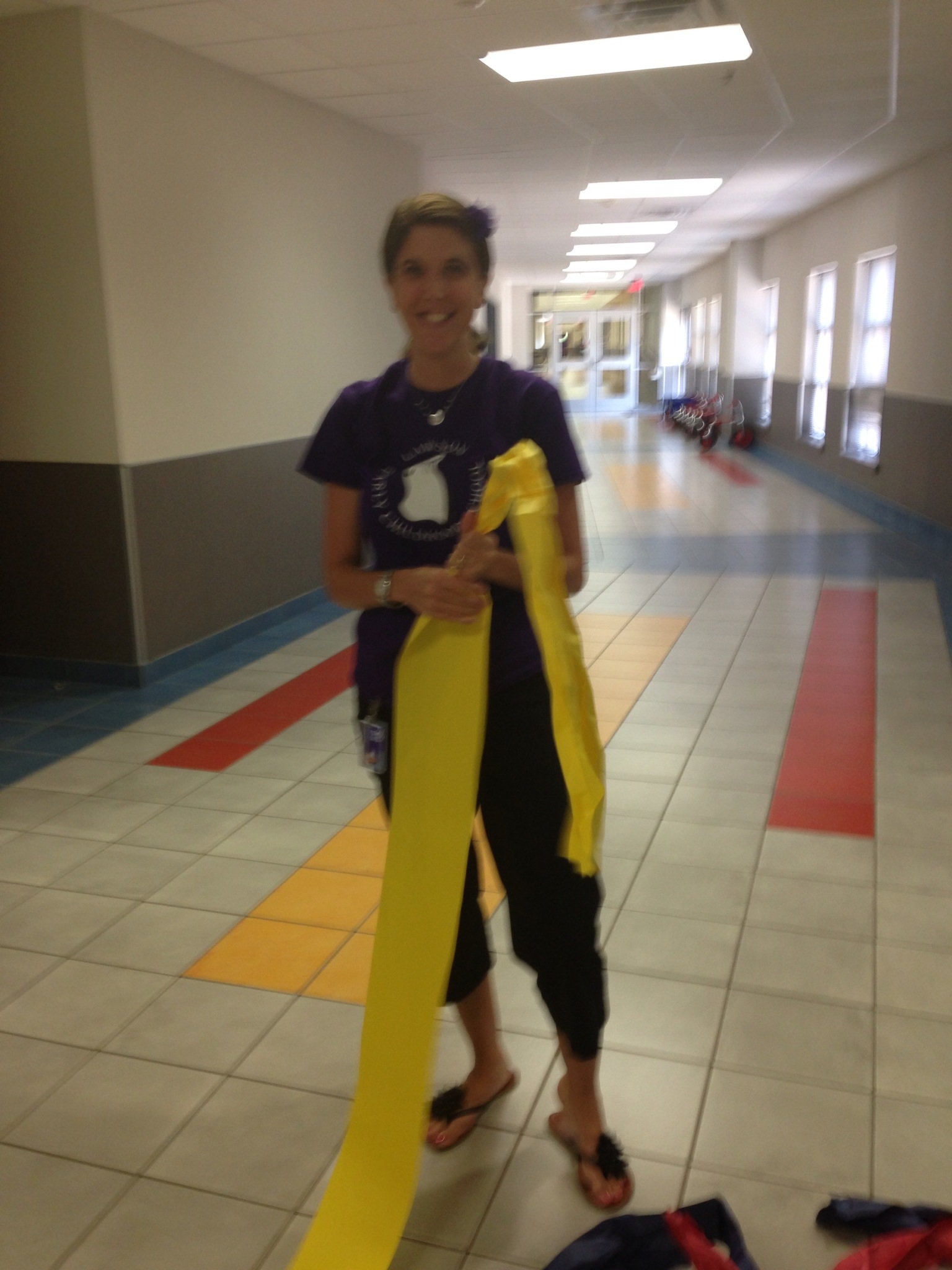 Then you crinkle up one strip of each color.

Staple the three colored strips at one end. Brandy just put the stapled end under the leg of a chair to hold it down, then she started braiding.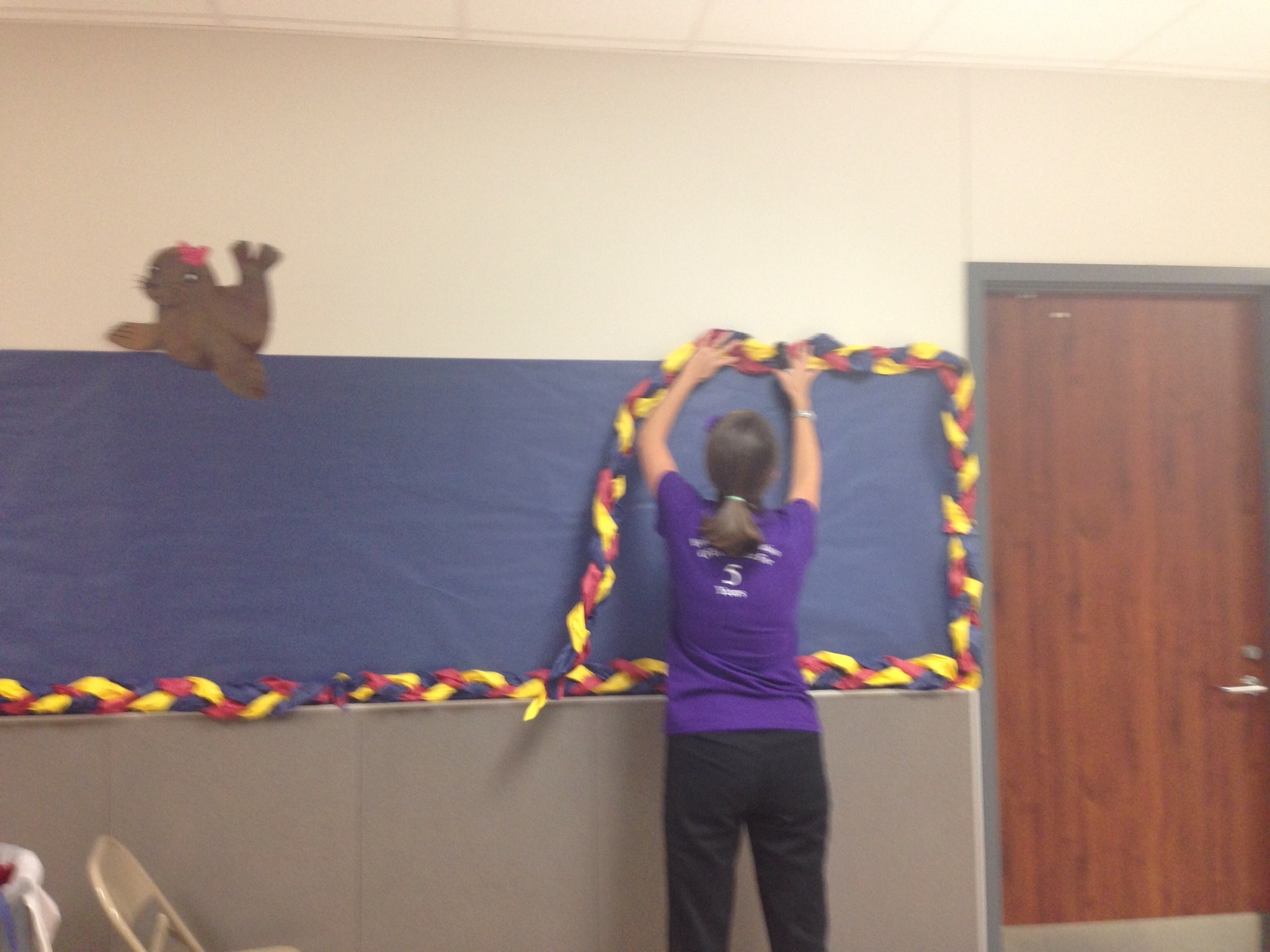 Staple along the edges of your bulletin board.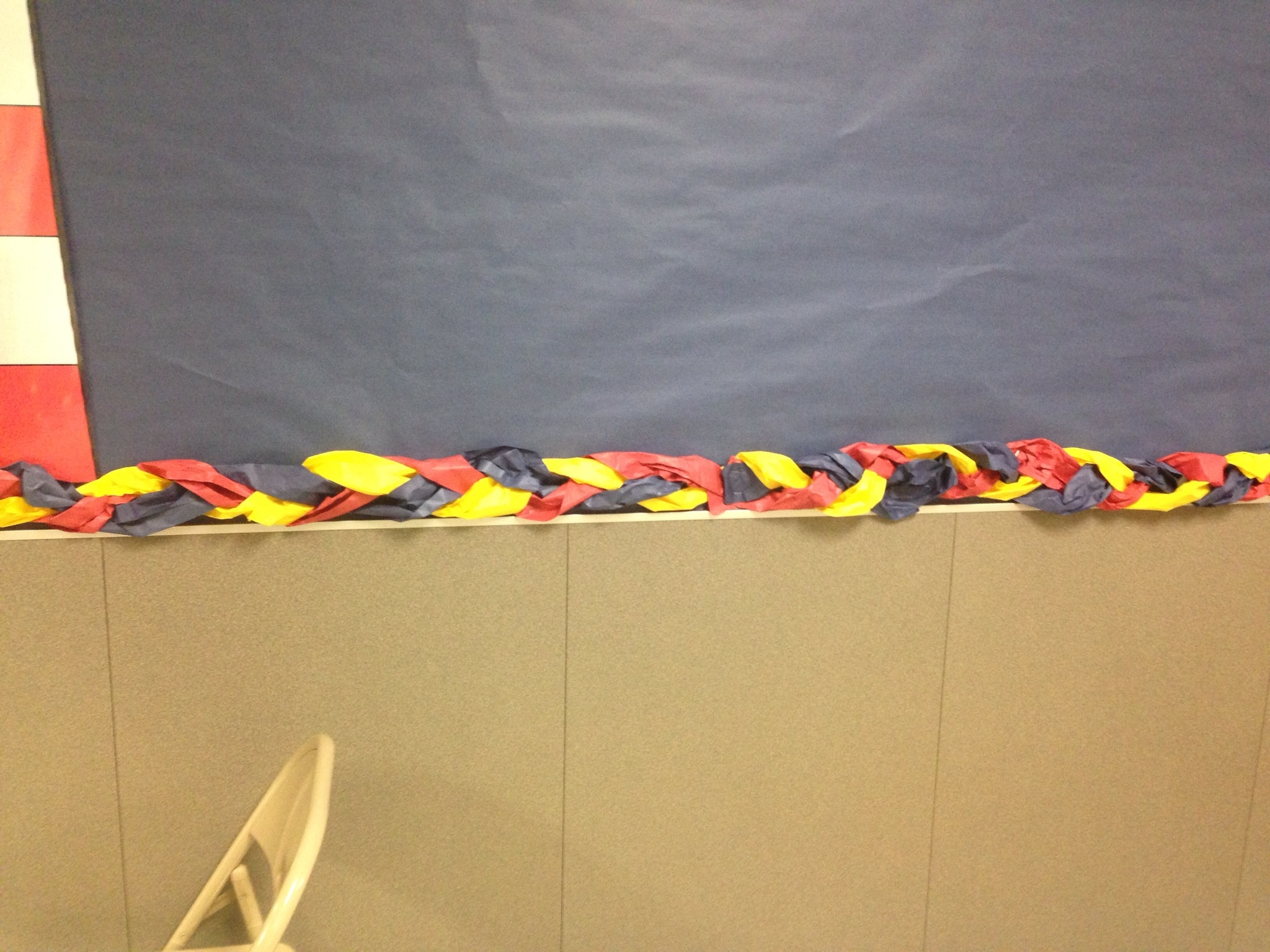 This is what it looks like up close.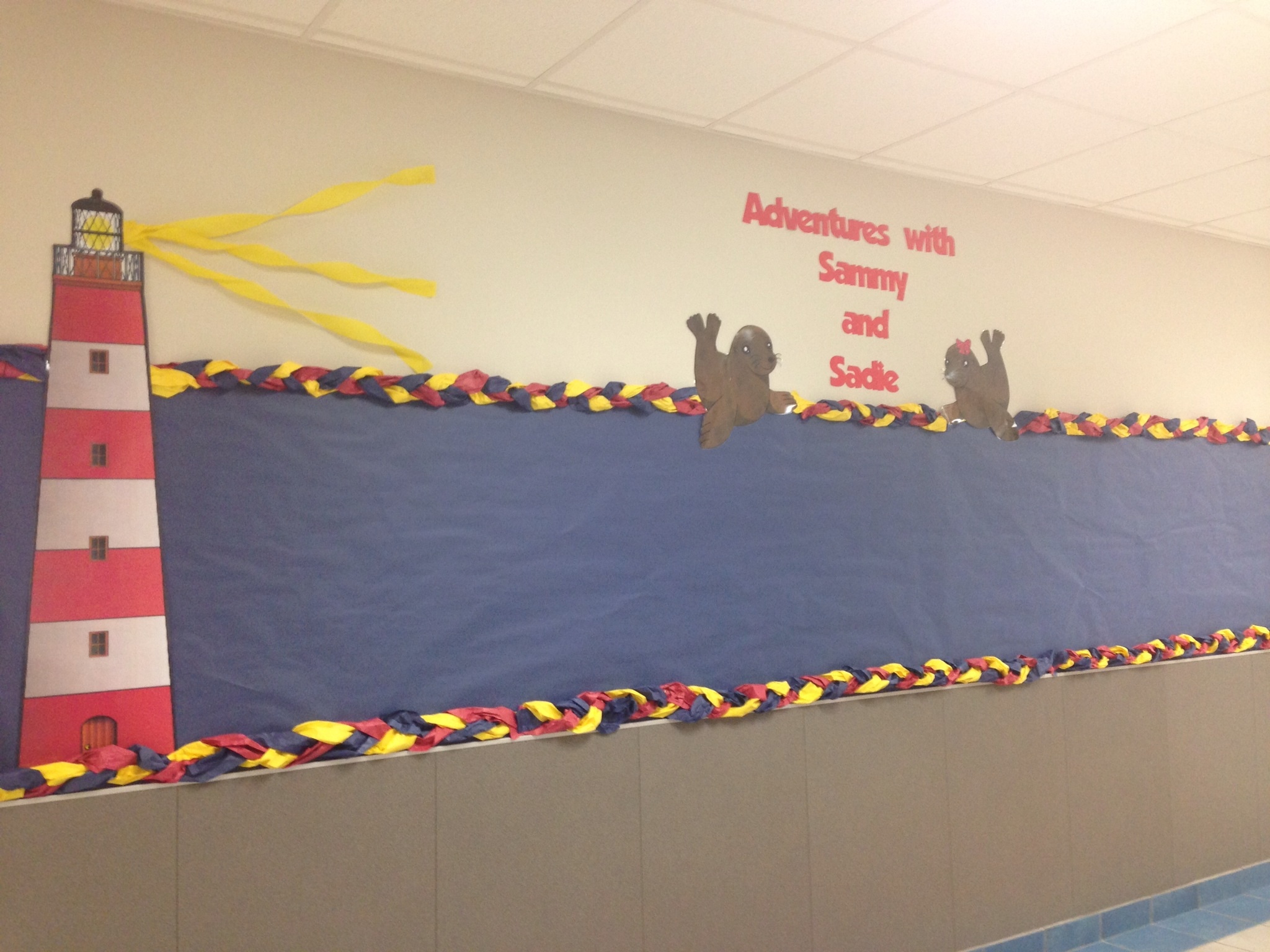 This is what it looked liked when she was finished. Every person that walked by made a comment about how nice it looked.
Thanks Brandy, you rock!  I am going to learn so much from you this year!