Today I participated in my very first EdCamp.  You all know how much I love personal learning and when you couple it with technology, I am in a very happy place.
I went to the event alone since all the people who had originally signed up to go with me had last minute unexpected plans.  I was delighted when one of the teachers from my campus showed up.  We got to spend the day learning together.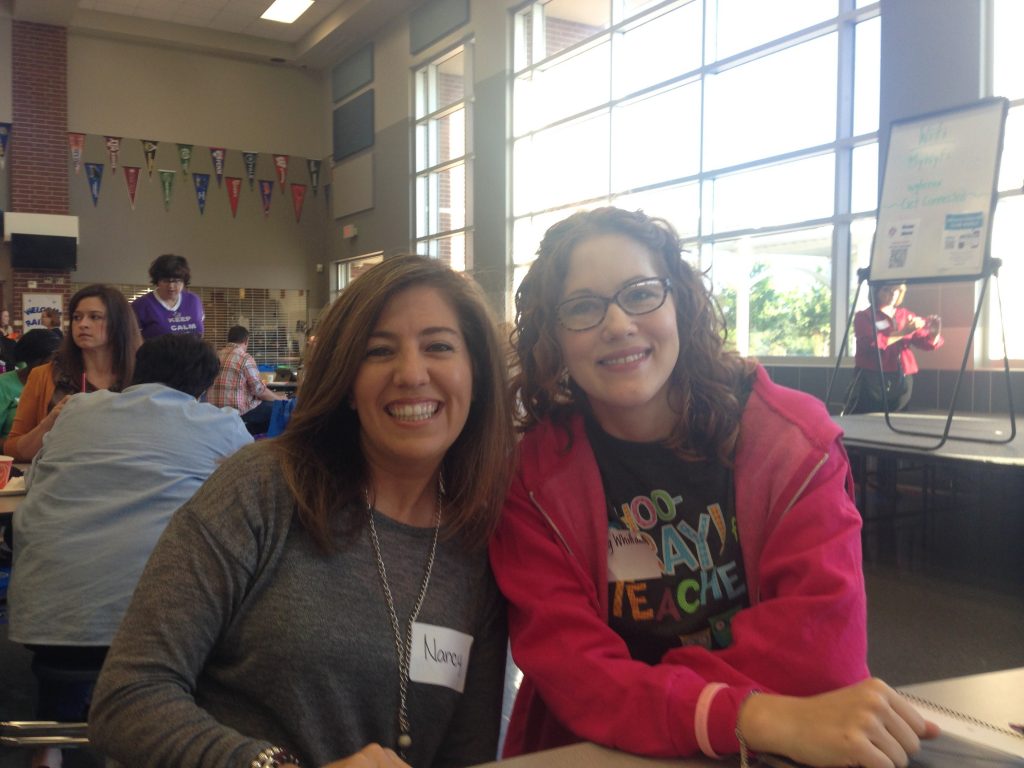 When we first arrived at EdCamp, they had us write what we wanted to learn about on a Post-it note and we stuck them on the window.  A couple of the EdCamp leaders began to group and sort the Post-it notes and a volunteers from the audience agreed to facilitate the learning for each session.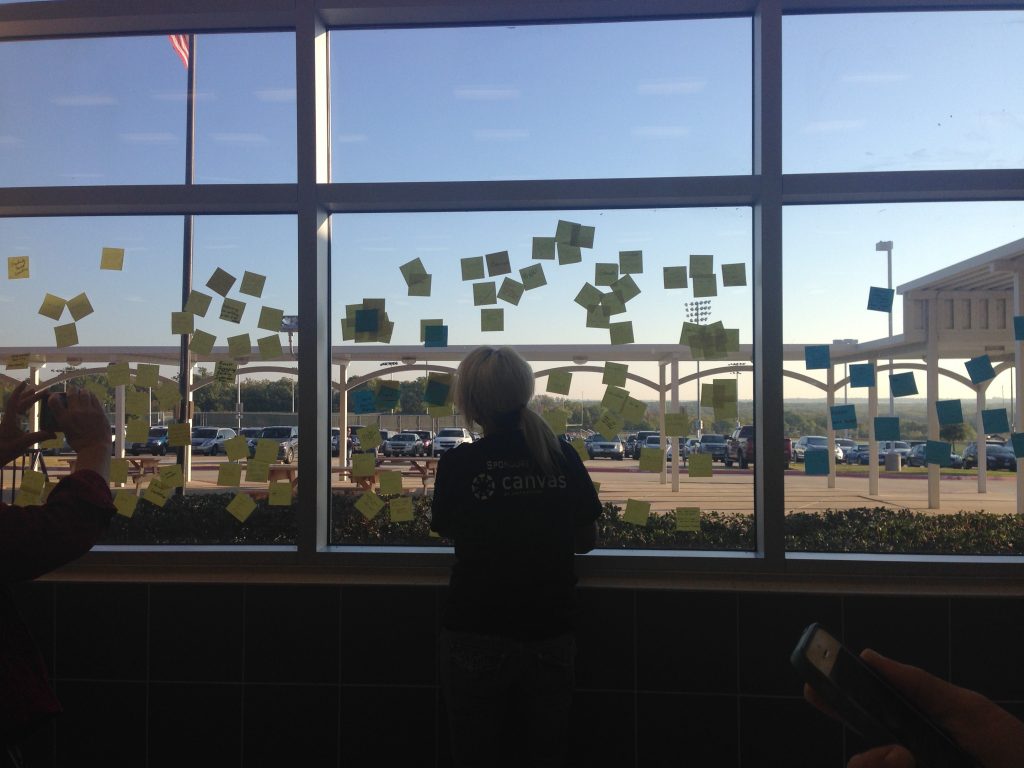 After all the session are decided, they were shared out through a Google doc.  Matt Gomez gave a little explanation about how the whole thing worked and we were off to learn what we were interested in.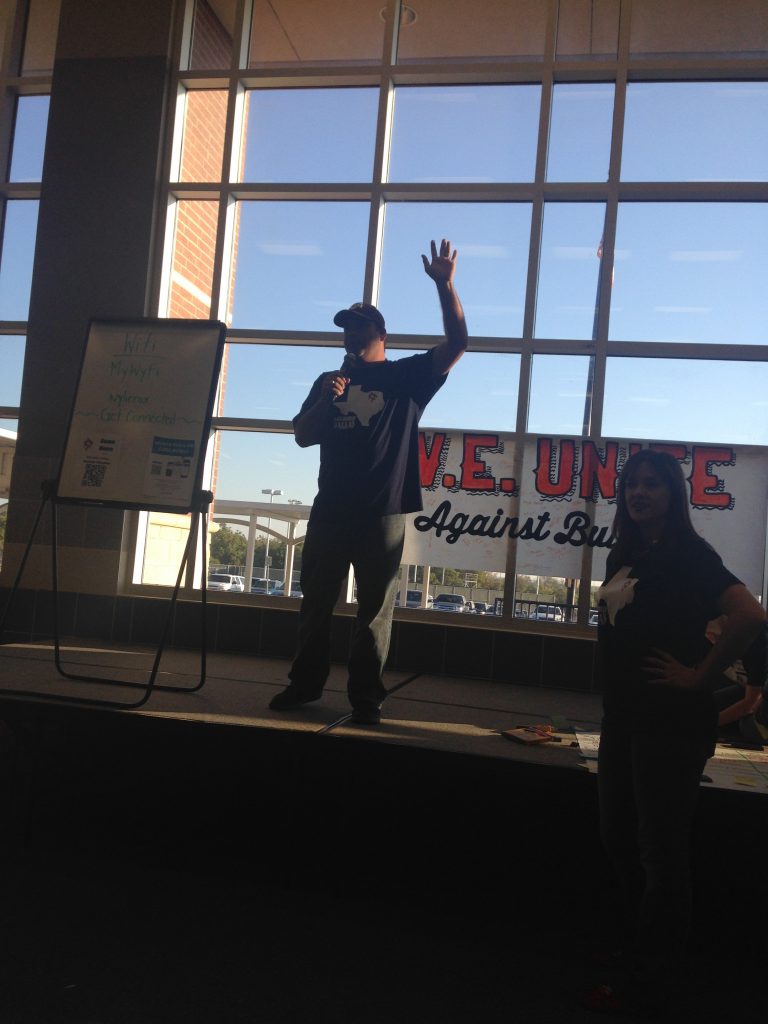 I attended a session on Aurasma, QR Codes, Coding, and two about technology in early childhood.  In one of my session.  I met Liza Browne from Mesquite.  Liza and I had so much in common, we pretty much spent the whole rest of the day learning together.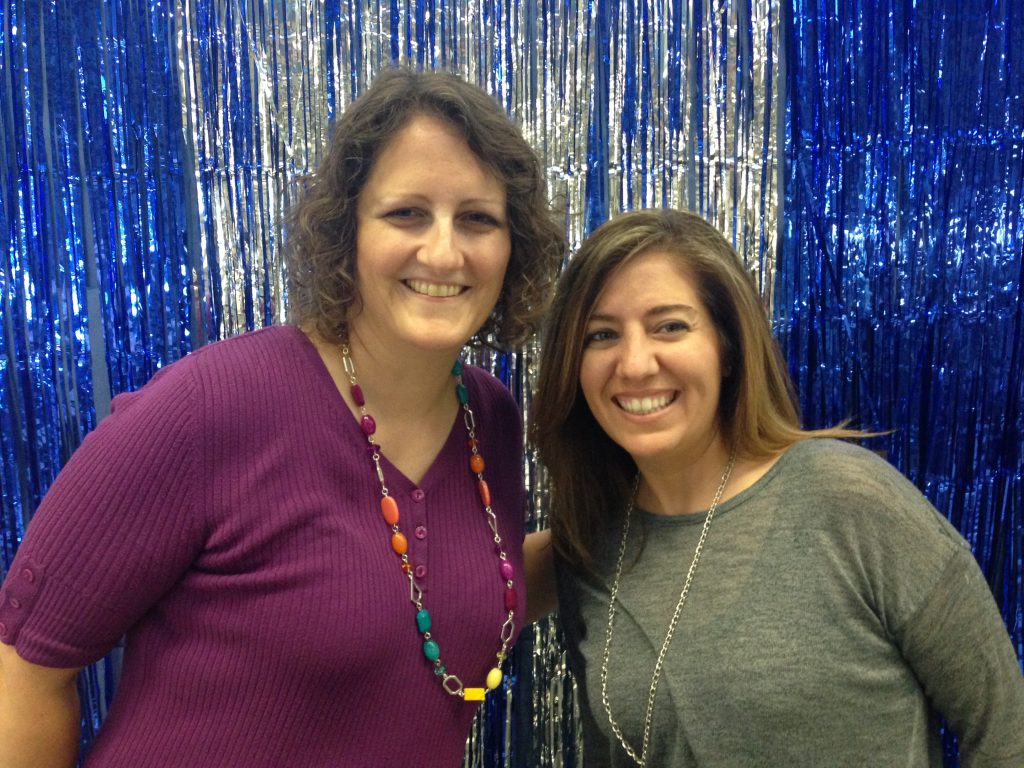 Be sure to read my tweets from today.  I shared tons of new resources.  Here are just a few:
https://www.plickers.com/ Use this to quickly assess students in real-time.  I would love to try it at a staff meeting.
https://photomath.net/ This apps is simply amazing.  It solves math problems for you and explains the steps!
http://toonoisyapp.com/ This is a classroom noise level monitor.  Love the visual for the kids.
http://letsgeddit.com/ Use this to see if students are understanding the contents.  Perfect for 1:1 classrooms.
http://www.bankaroo.com/ If you use a classroom economy system, this one is a must have.
http://www.scratchjr.org/ This is a coding application for young kids ages 5 to 7.
If you live in the Dallas area, be sure to sign up for EdCamp Rockwall.  Here is the link. http://www.eventbrite.com/e/edcamp-rockwall-tickets-13766783821

Remember what I always say, do not rely on your administrators or school district to develop you professionally, take charge of your own learning and you will soar!