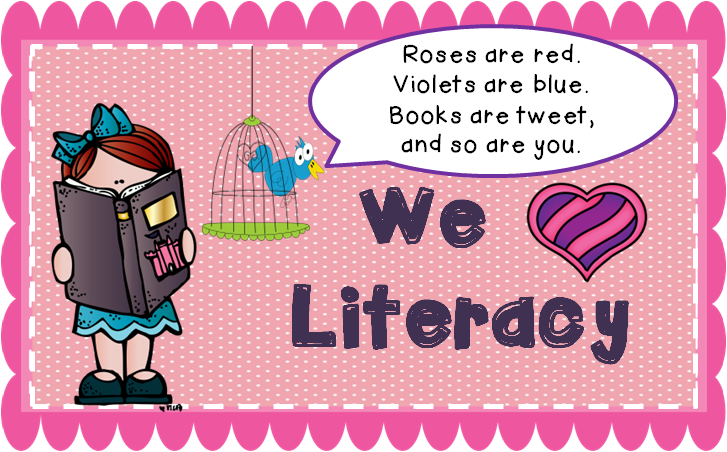 Welcome to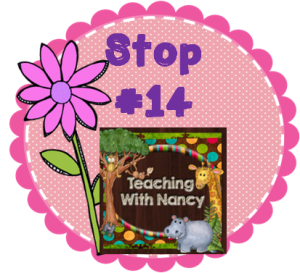 With Valentine's Day approaching, our group of reading specialists, coaches, and teacher bloggers decided it was the perfect time to share our love of literacy with you.  Each of us is passionate about helping children develop a love of reading, and what better way to love reading than through our favorite books.  Each blogger participating in this weekend's hop is sharing materials for his/her favorite book.  We hope you'll enjoy using them and sharing your love of literacy with your students.
To be completely honest I never enjoyed reading as a child.  I was a second language learner and reading always made me feel dumb.  I can remember being pulled into a separate room to work with the ESOL teacher.   I always returned to class feeling like I missed something and did not understand why I never go to read with the teacher like the other students.  It was not until I was in college and started to read things I found interesting that my love for reading began.  I love to learn new things and nonfiction books became a way to learn what I was interested in.
As an early childhood educator and school leader, I understand the importance of getting students to love literacy from a young age.  Story time in my class was one of my students' favorite time of the day.  I choose books that would engage my students and read them in such a way that made them interesting and exciting.  Today, I welcome every opportunity to read to students, it is often the highlight of my day.
One of my favorite genres is fairy tales, especially fractured fairy tales.  What is a fracture fairy tale you may ask?  A fractured fairy tale is a story that uses familiar fairy tales you know and then changes the characters,  setting, points of view, or the plot of the story.
At the top of my fractured fairy tale list is The True Story of the 3 Little Pigs by Jon Scieszka.  Unlike the traditional story of The Three Little Pigs, this version is written from the wolf's point of view.  The author uses a sarcastic tone which makes the main character Alexander T. Wolf quite a character.  Author Jon Scieszka also puts his own twits on the story making the pigs out to be the "bad guys" and the wolf a victim of circumstance.
Fractured fairy tales provide a fun way to teach students important story elements and point of view using traditional stories they already love.  Kids really enjoy fractured story tales because they are often very humorous and highly entertaining.
In my unit of The Story of the Three Little Pigs: A Fractured Fairy Tale, I include a number of different activities to help students identify important differences between two versions of the story.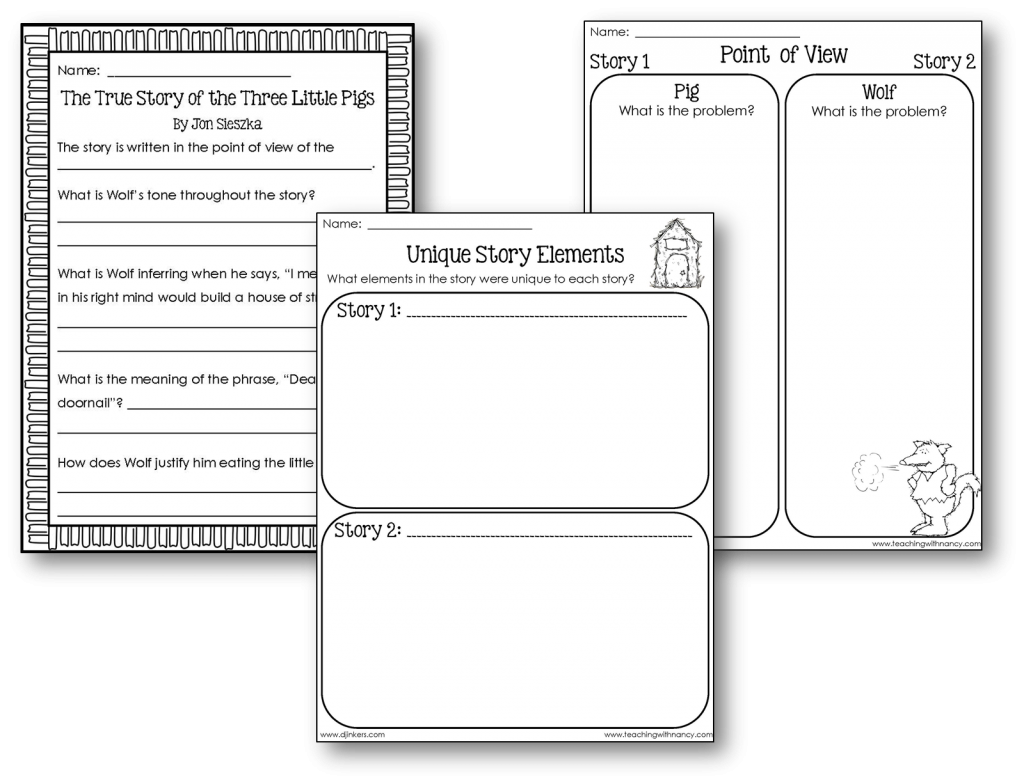 Graphic organizers help students organize text evidence and the story sequence.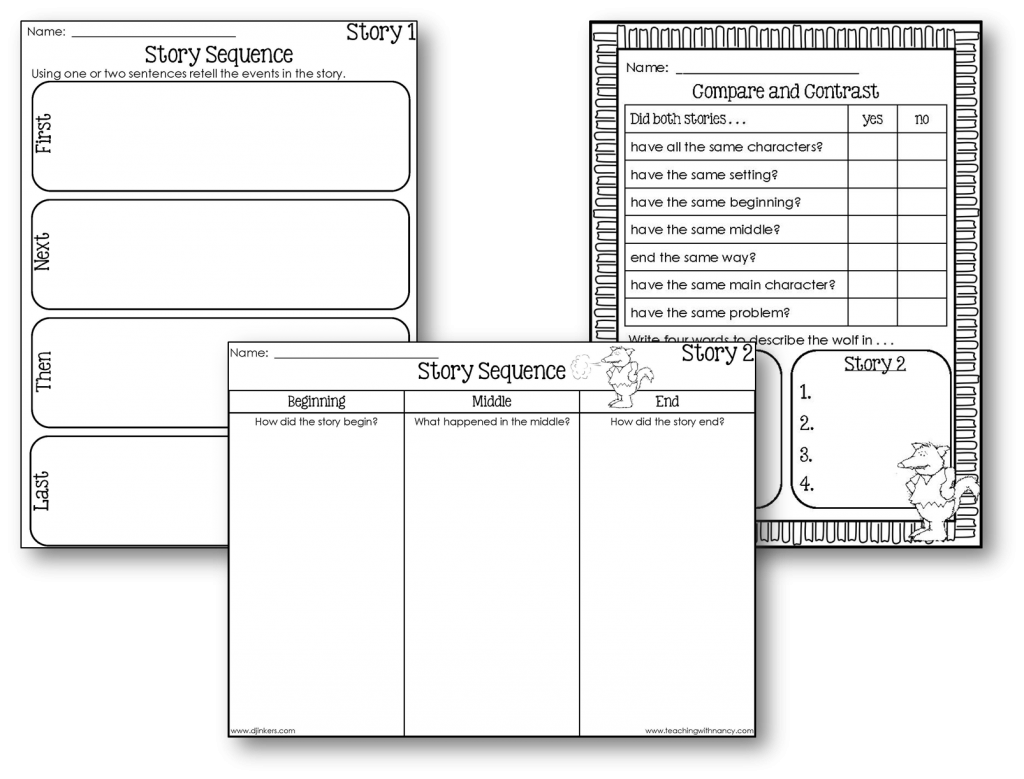 After studying the different elements of a traditional story and a fractured fairy tale, students will be able to write their very own fractured fairy tale adding their own twist to the story putting everything they learned about fractured fairy tales into practice.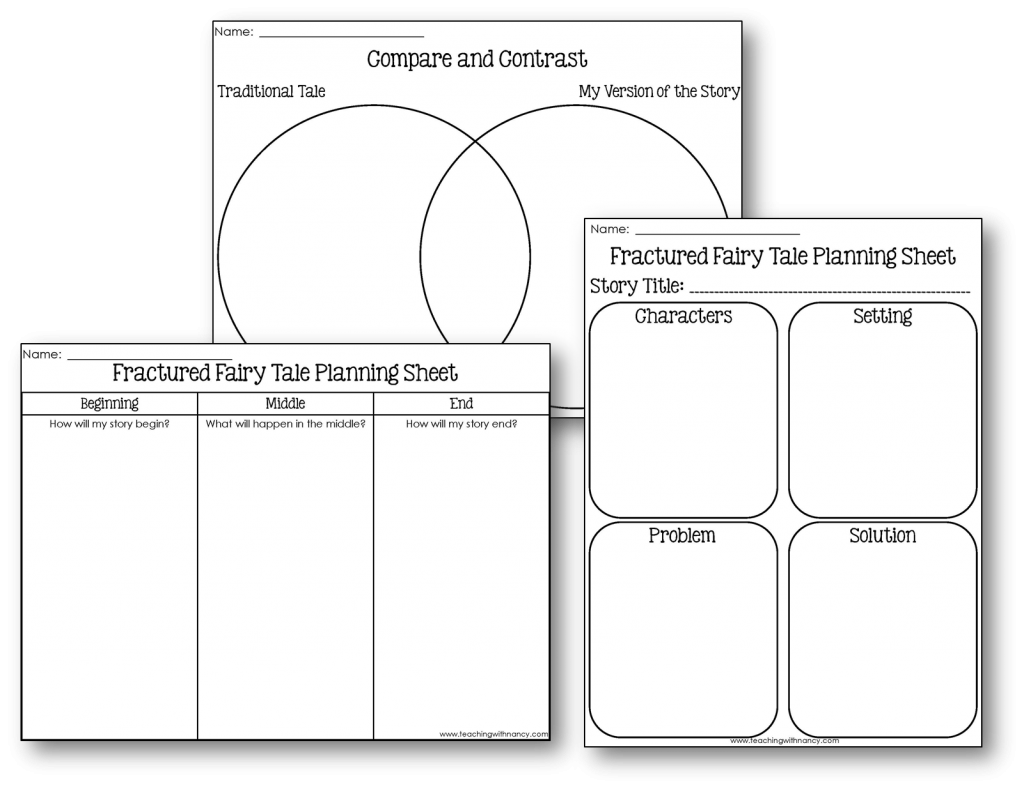 Download your free copy of this unit this weekend only. Click on the image below to download.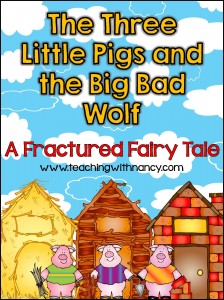 I can't wait to read your feedback! When you are done be sure to stop by Ripper Reading Resources to learn about one of her favorite books.