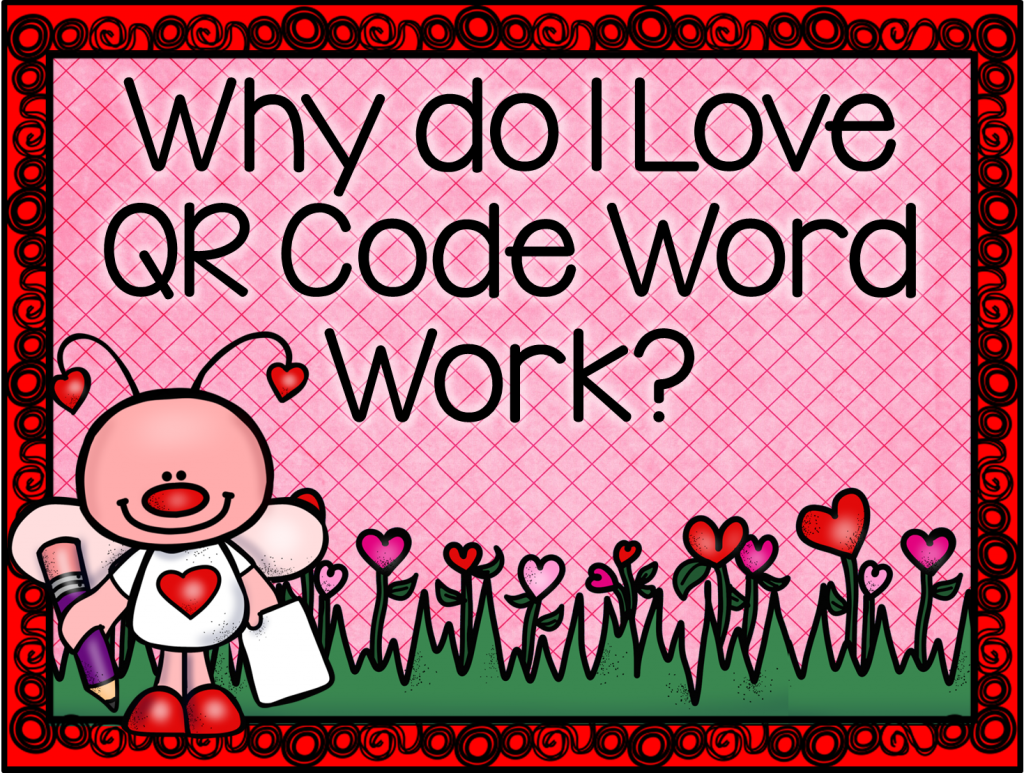 Why do I love QR codes? The answer for me is simple, kids love them and the possible uses for QR codes are endless!!!
I love all my tech gadgets.  I would find it difficult to live with out my devices especially my iPhone and laptop computer.  Our students today feel much the same way.  So why not use their interest and natural inclination to our advantage to hook them in?
I am not a fan of worksheets.  I believe our students' time is better spent working on purposeful activities that motivate them and challenge them. Every teacher that has ever lead a small group lesson knows how important it is that the rest of the students are engaged in learning stations, and most of all, working independently.  That is where QR codes fit in.
QR Codes Create Student Independence 
Only because kids think QR codes are fun is not a good enough reason to use them in a learning station.  The activity must have a purpose and provide vigorous practice for concept mastery. By linking QR codes to audio, images and links, students are able to complete activities independently and accurately.  QR stand for Quick Response and that is exactly how fast they can check for accuracy independently without the need of a teacher.
Collaboration and Instant Feedback
You don't need to be a 1:1 device classroom to incorporate QR codes into your word work stations.  All you need is one device and students that are willing to share and take turns.  Students can help and challenge one another to find answers and use the QR codes to verify their work.  QR codes allow students to quickly celebrate their success.  Students no longer need to wait for the teacher to check their work to see if the got the answers right; they can check it themselves and know instantly.
QR Code Blends and Digraphs
When I taught second grade I taught students blends and digraphs.  Learning to hear, read and spell words that contain blends and digraphs is a foundational skill needed for overall reading success.
I just created this QR Code: Blends and Digraph Word Activity for 1st and 2nd grade.  This activity will give your students practice writing words that contain these special sounds.  Students can instantly check their spelling by scanning the QR code on each card.
Grab this blend and digraph word work station today and watch your students confidence grow with each scan. As promised all my new products will be 50% off the first 48 hours.
Buy it at my TPT store.  Don't forget to provide feedback to earn TPT credits you can use towards future purchases or buy it right here in my blog shop and save instantly.