Do you teach PreK or kindergarten in Spanish? If you do, you are going to love this Spanish QR code vowel activity. When I taught letter sounds in PreK I always started with the vowels. It is so important for young learners to really master the vowels in order to be successful readers.
In this Spanish vowel activity, I have included 15 activity cards, 3 for each of the 5 vowels. This is strictly a phonological awareness activity, there are no letters or reading required. The cards are self-checking so students can monitor their own learning.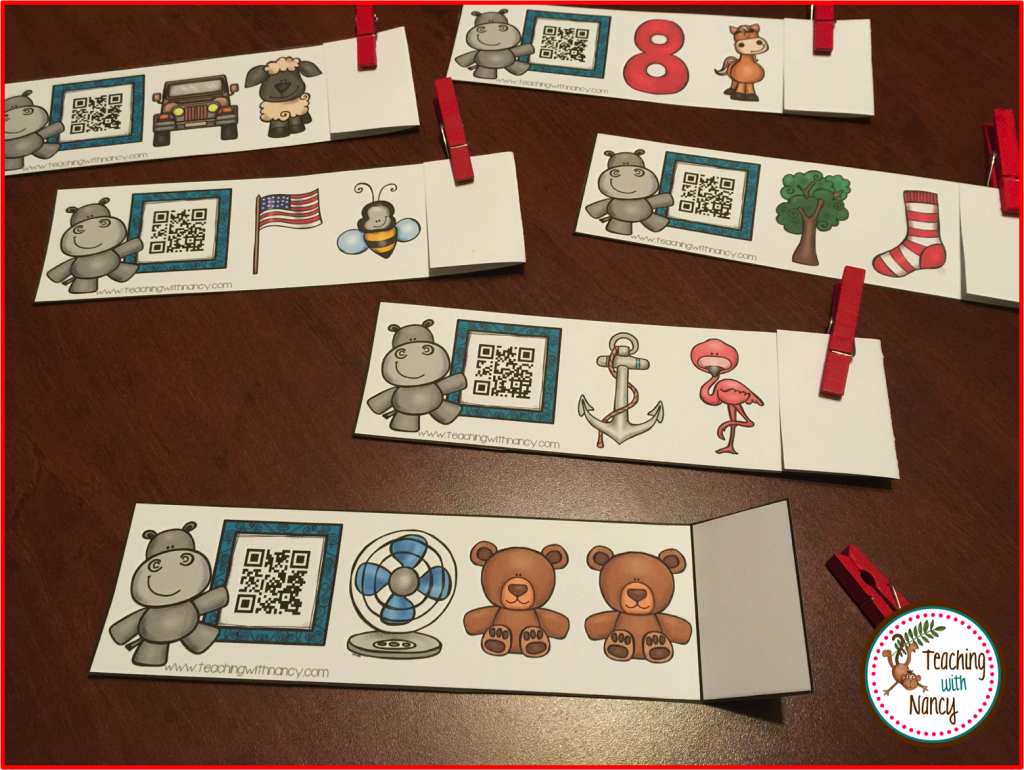 Watch this brief video to see how this activity works. You will need to provide your students with a smart device with a free app that can scan and read QR codes.
Download this fun freebie right here! I hope your students enjoy this station!