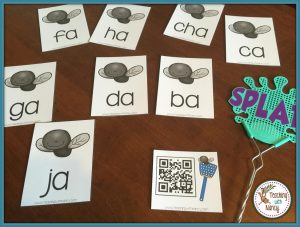 I just gave the traditional "Swat" game a QR twist! Your students are going to love reading and identifying Spanish syllables with this fun QR code activity!
This activity includes all the syllables with the letter "a"!
Watch me as I demo this resource so you can see exactly how it works.
Put this activity in a station or play along with students during small group instruction. Click the product cover for more details about this resource.
[Product id="9683″]