I don't know about you all, but I love fall and apples.  I have been creating stations with those two things in mind.
Today, I'd like to share with you my latest Spanish letters and sounds apple unit called Huerto de letras y sonidos and a fun shapes freebie with an apple theme of course!
If you know me, you know that I am a visual person to a fault.  This is in part why I create video previews of my products.  I just need to see it!
For those of you that are very visual like me, I have created a video preview of my entire Huerto de letras y sonidos unit. I hope it will help you decide whether or not it is what your students need to master those very important early alphabet and sound skills.
Click here to view this product in my store.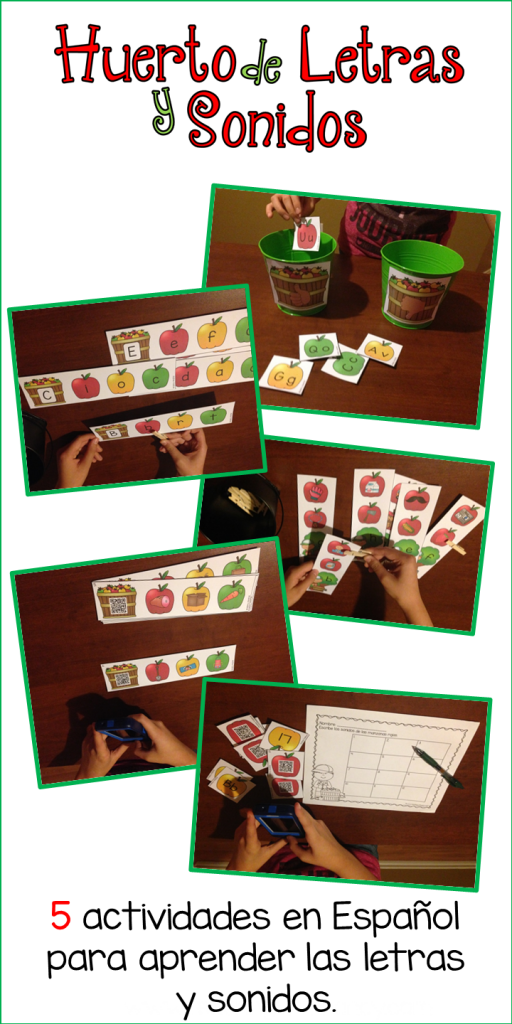 A Bushel of Shapes Freebie 
This freebie comes in both English and Spanish.  It is easy to set up as two shape sorting and identification stations. Click on the image to download it for your class.

I hope you enjoy this freebie!