Spanish Winter Place Value Math Stations!
Do your students need practice in mastering place value to the tens, hundreds or thousands place? If they do, these stations may just be the thing they need!
Use these Spanish winter place value math stations to give your students place value practice to mastery in three fun ways! These activities come in three levels to allow you to easily differentiate to meet your students where they are. It can be played using place value to the tens place, hundreds place or the thousands place.
3 Place Value Stations
Station 1: Spin and Win Game
Your students will get lots of practice with this fun place value spin and win game. Group students in groups of two, chose the place value level your students are working on and let them play.
Station 2: Ordering Numbers
Have students order three numbers from least to greatest. Choose the level you'd like students to work on and the corresponding answer recording sheet.  The answer recording sheets include a QR Code scan and check feature that will keep your students on task.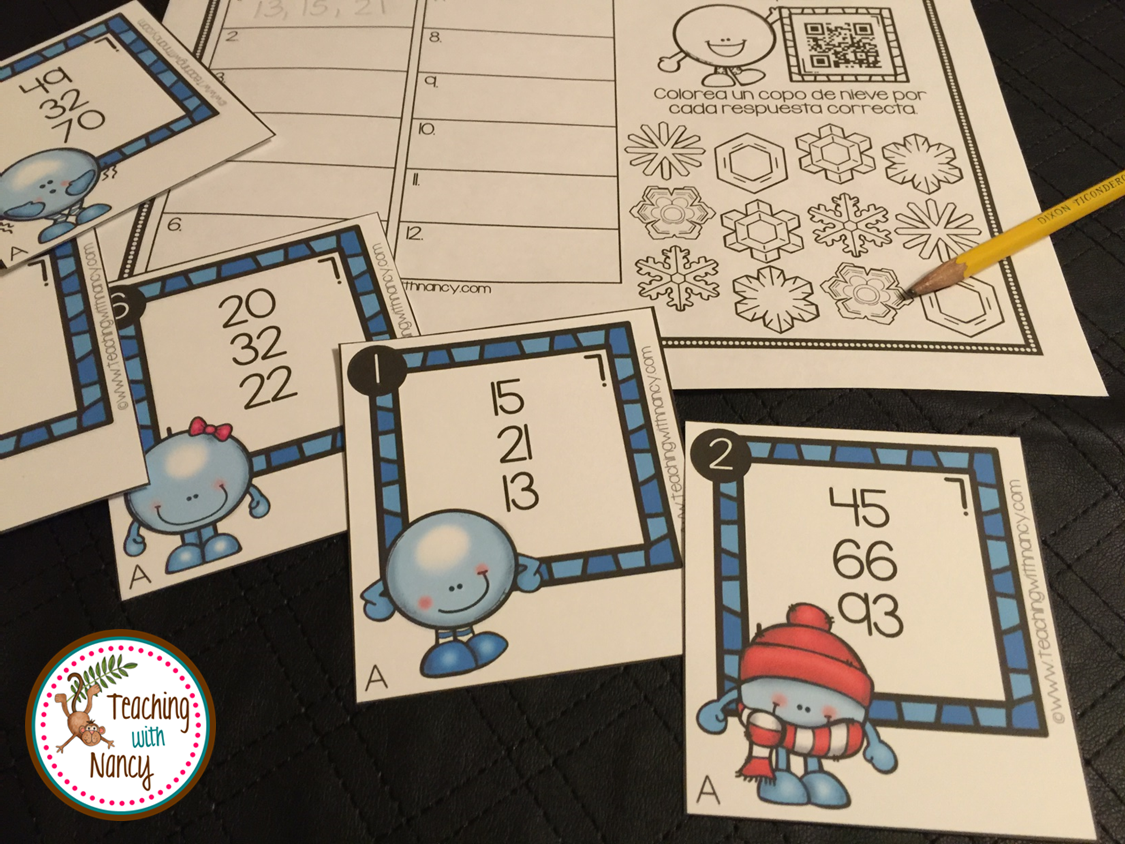 Station 3: Writing Numbers
This fun QR Code station include QR Codes with audio so turn up the volume! Using a smart device with an app that can scan and read QR codes students will listen to numbers being said. They will need to write the numbers being dictated then place the numbers on the place value grid.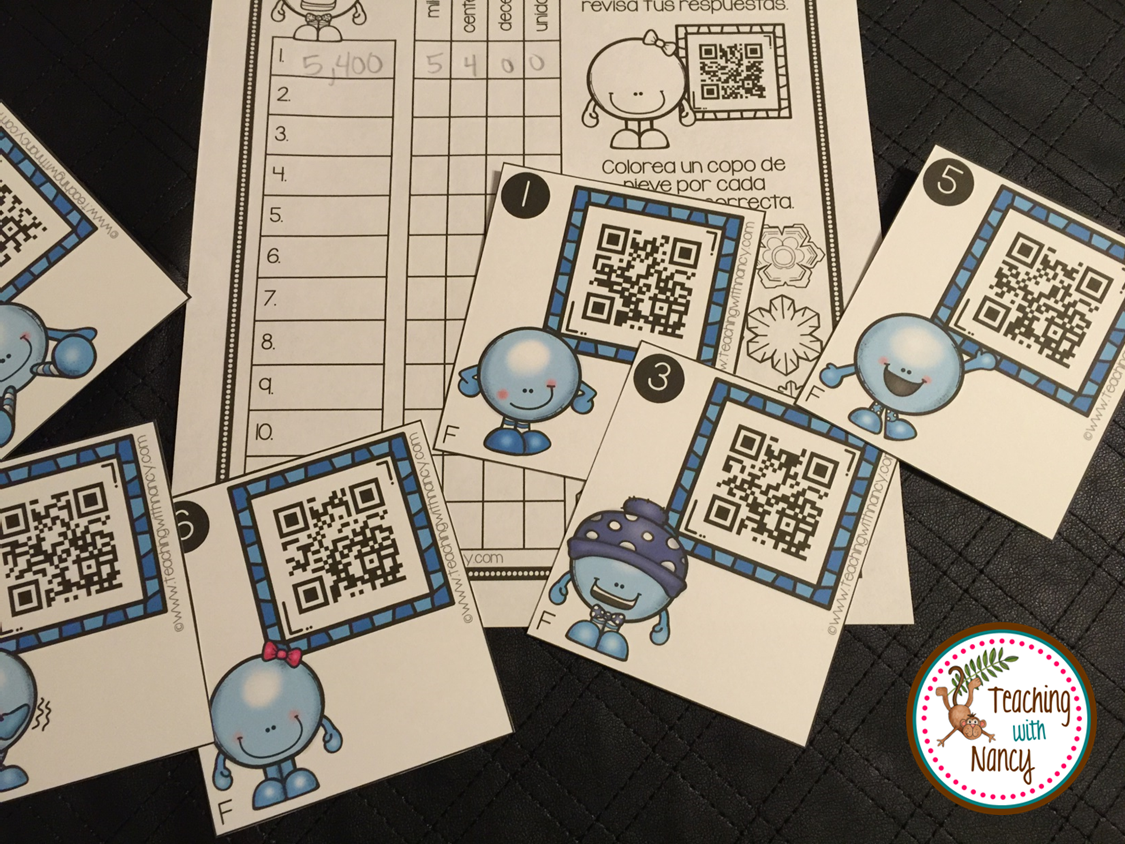 Video Preview
Watch as I demo each station in this video preview.