This past February I started a company with three amazing ladies.  I have learned so much about business, marketing, product production, managing your payroll and more.
Next week we will have our official public debut.  We will represent our company for the first time.
I am so excited.  I want to share one of the banners we had made displaying our company name and logo.  Check out our website at www.elementarylearningsolutions.com.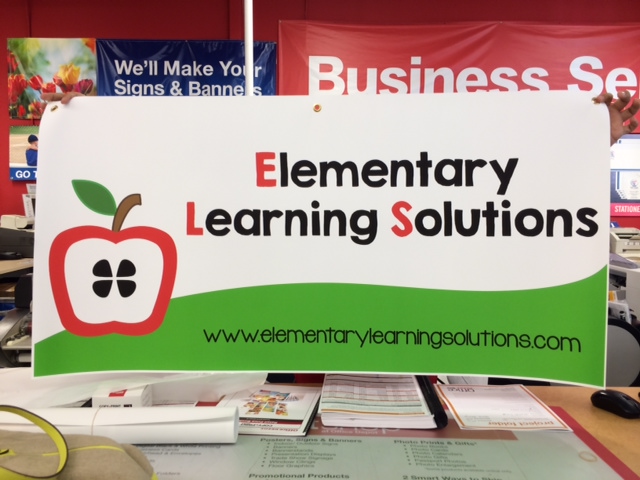 Wish us luck as we step out to do something we've never done!