Your students will love practicing writing the Spanish "a" syllables from dictation with this fun QR code station!
Students scan the QR code, listen to the syllable being said, and write the syllable on their answer recording sheet. When they are done completing all 16 task cards, they may scan the QR code on the answer recording sheet to check their work.
Use this resource as a write the room activity or place the task cards at a center for an instant independent word work station. Turn up the volume on your smart device and watch your students go!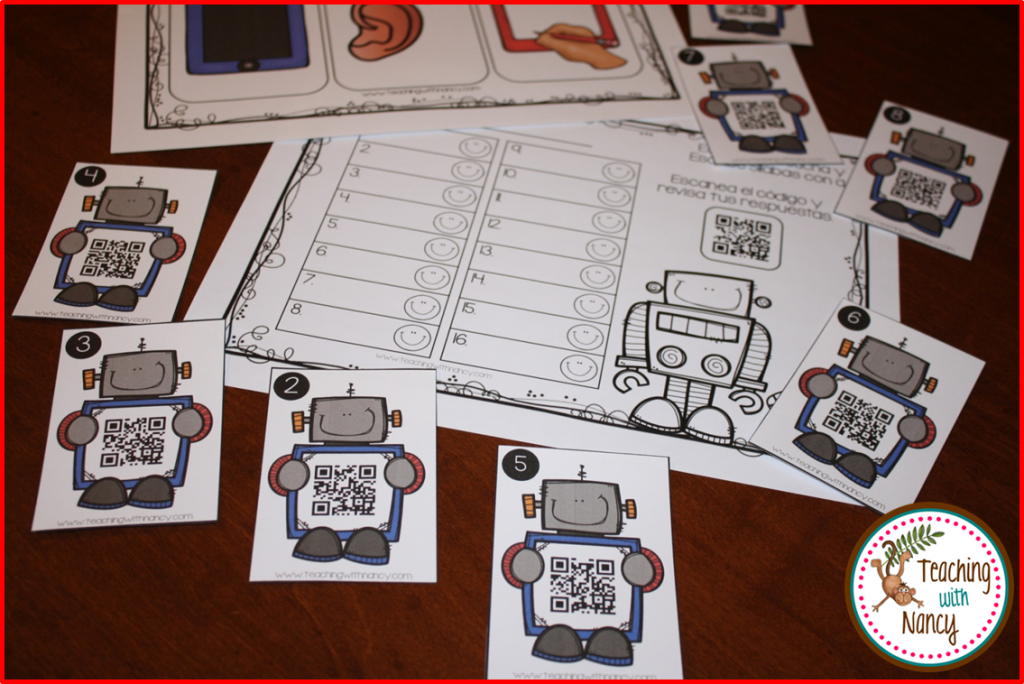 Watch this quick video to see me demo this resource.