Write and Scan the Room
Your students are going to love writing the room with these fun QR code picture cards!
Staple the cards around the room or use them in a station.  Students write the name of the CVC picture on their answer recording sheet then scan the answer to check their work.
This free station includes 12 Picture cards with QR answers ready to scan and a reproducible answer recording sheet.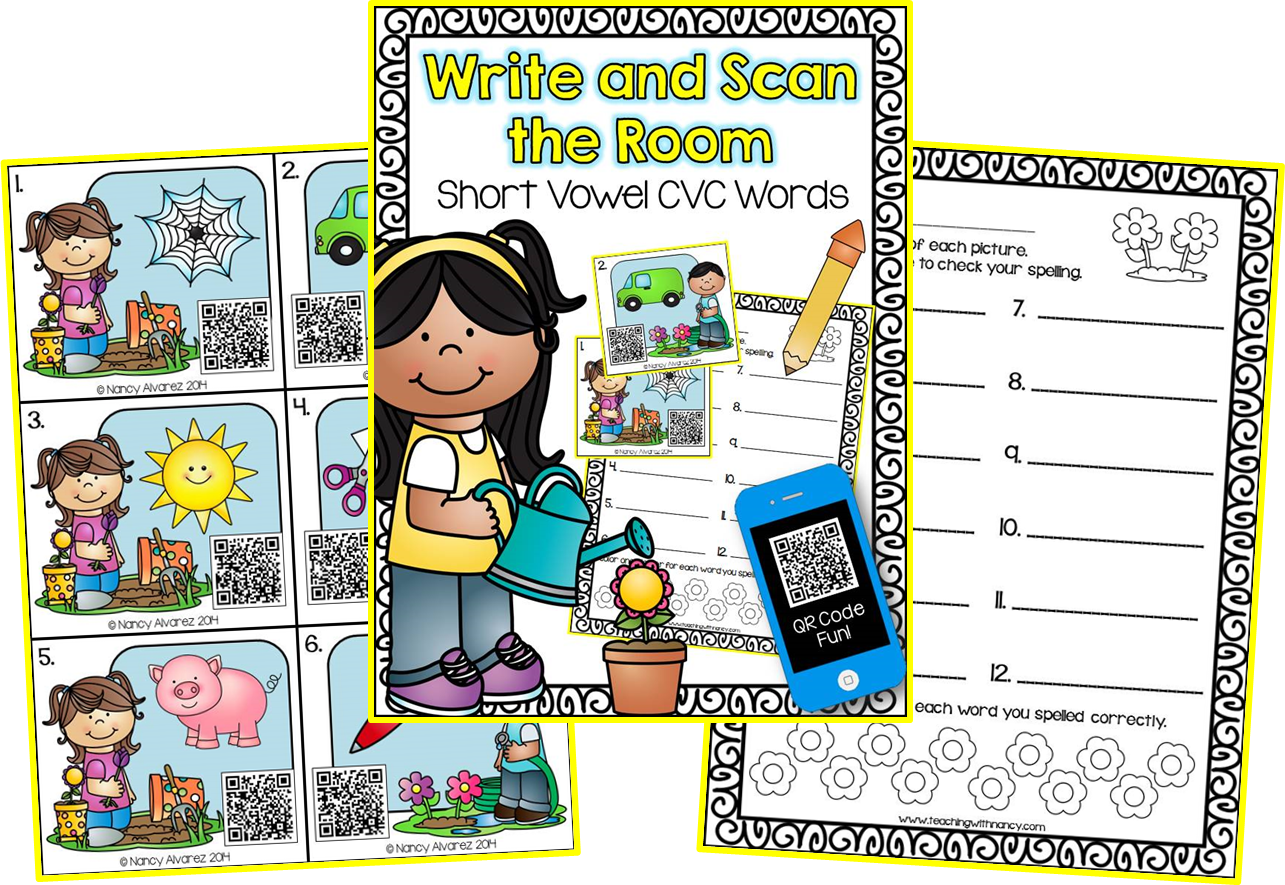 Visit one of my shops to download your free copy!