I love this time of year.  By now students know the routine and they have grown and matured in so many ways. If you teach kindergarten in a bilingual setting your students' reading fluency has started to take-off and many are reading!
These three bee themed Spanish stations are ideal for those students that are combing two syllable words.  It includes three stations to give your student plenty of practice to gain mastery of this important blending skill.
Use them as an independent word work station or staple/tape them around the room to create a write the room activity.  I have used clothespins in my example but you may also use small manipulative or dry erase markers to have students indicate the correct answers.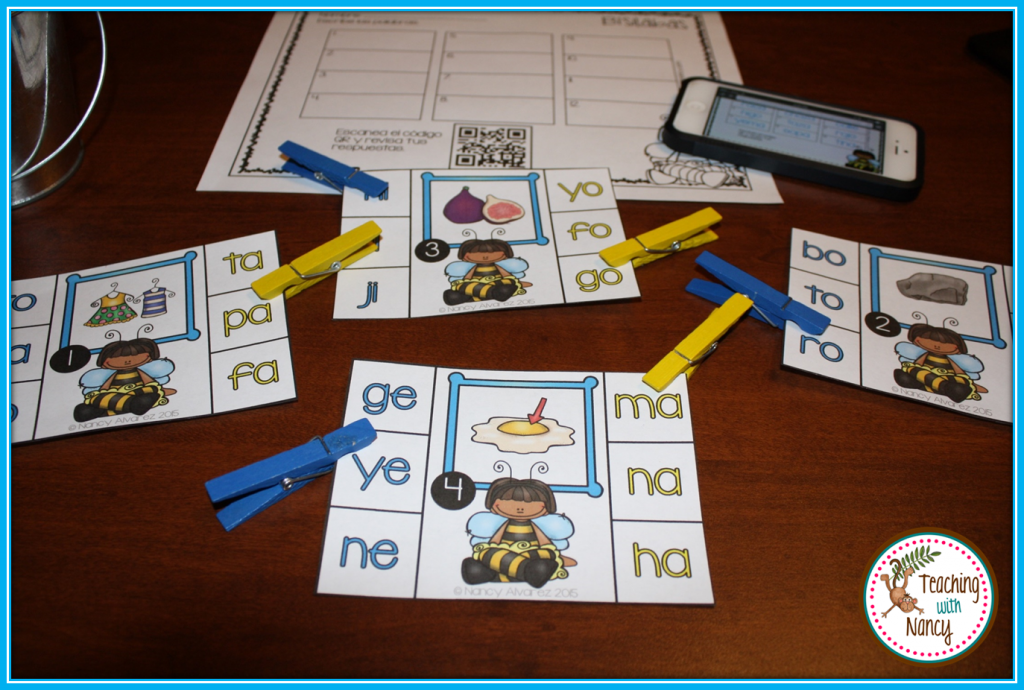 In my example below you can see I have included the syllable cards for student to build the words.  To differentiate for your higher students, omit the syllable cards and have your students write the two syllables themselves, one syllable per box.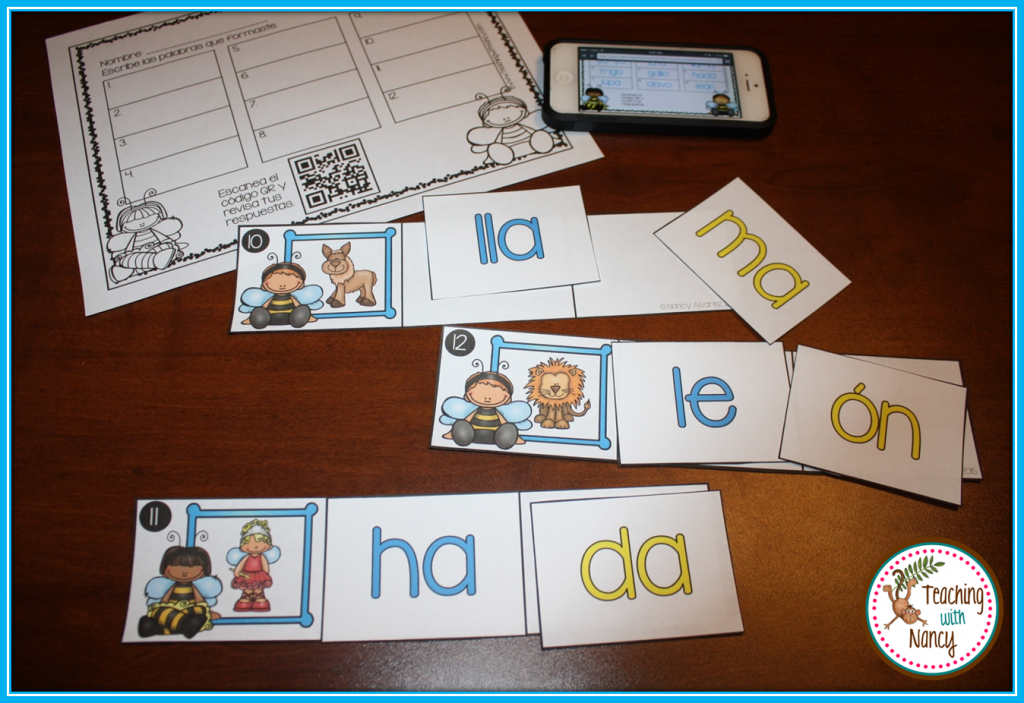 As usual, these stations will be 50% off for the first 48 hours!  These stations are also available in my TPT store.